$30,000 Indiegogo campaign to save and re-open Revolution Books
Whether Revolution Books will re-open in September at 437 Malcolm X Blvd is in YOUR hands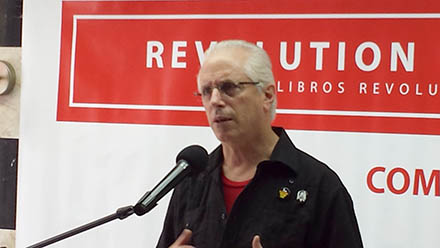 At a press conference on Wednesday, Revolution Books NYC announced its new location -- 437 Malcolm X Blvd./Lenox Ave. below 132nd Street. The bookstore's spokesperson Andy Zee was joined by Herb Boyd, Harlem journalist and author ("Baldwin's Harlem," "The Diary of Malcolm X-1964", ed.), artist/musician Sophia Loren Coffee, members of the NYC Revolution Club, supporters and friends new and old of Revolution Books, including people who stopped in from the neighborhood.The new store is in the heart of central Harlem, near the Schomburg Center for Research in Black Culture, Maysles Documentary Center, Harlem's famous restaurants, Sylvia's and Red Rooster, and accessible to Columbia and City University campuses, as well as thousands of residents of New York City housing projects.
The Revolution Books' emergency campaign to raise $150,000 overall has been underway. An Indiegogo campaign to raise $30,000 of this total has now been launched. But there's still a long way to go to make the goal which is essential to renovate the new store, install book cases, new lighting, air conditioning, and stock the shelves with the BOOKS-- RB's unique selection of history and political theory, fiction and poetry, atheism and science, geopolitics and philosophy, visual art and film, children's literature and books in Spanish.
Humanity Needs Revolution
The Revolution Needs Revolution Books
Revolution Books Needs You!
---
Book of the Week!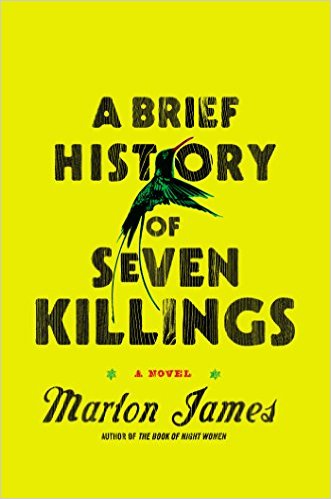 This week's Book of the Week is A Brief History of Seven Killings by Marlon James, published by Riverhead Books.
On December 3, 1976, just before the Jamaican general election and two days before Bob Marley was to play the Smile Jamaica Concert to ease political tensions in Kingston, seven gunmen stormed the singer's house, machine guns blazing. The attack wounded Marley, his wife, and his manager, and injured several others. Little was officially released about the gunmen, but much has been whispered, gossiped and sung about in the streets of West Kingston. Rumors abound regarding the assassins' fates, and there are suspicions that the attack was politically motivated. A Brief History of Seven Killings delves deep into that dangerous and unstable time in Jamaica's history and beyond.
"A Brief History of Seven Killings is a masterpiece. Hinged around the 1976 assassination attempt on Bob Marley in Kingston, this massive poetic novel is a gripping, riveting read. Intuitively original, deeply erudite and intelligent, told from multiple points of view, it unravels the lethal world of mid-1970s Jamaican politics and its decades-long consequences in the deadly yardie world of crack-dealing. Magnificent."
—Chris Salewicz, author of Bob Marley: The Untold Story
Seven Killings is a 704-page hardbound $28.95 value for only$19 at Revolution Books this week only.
---
New and Important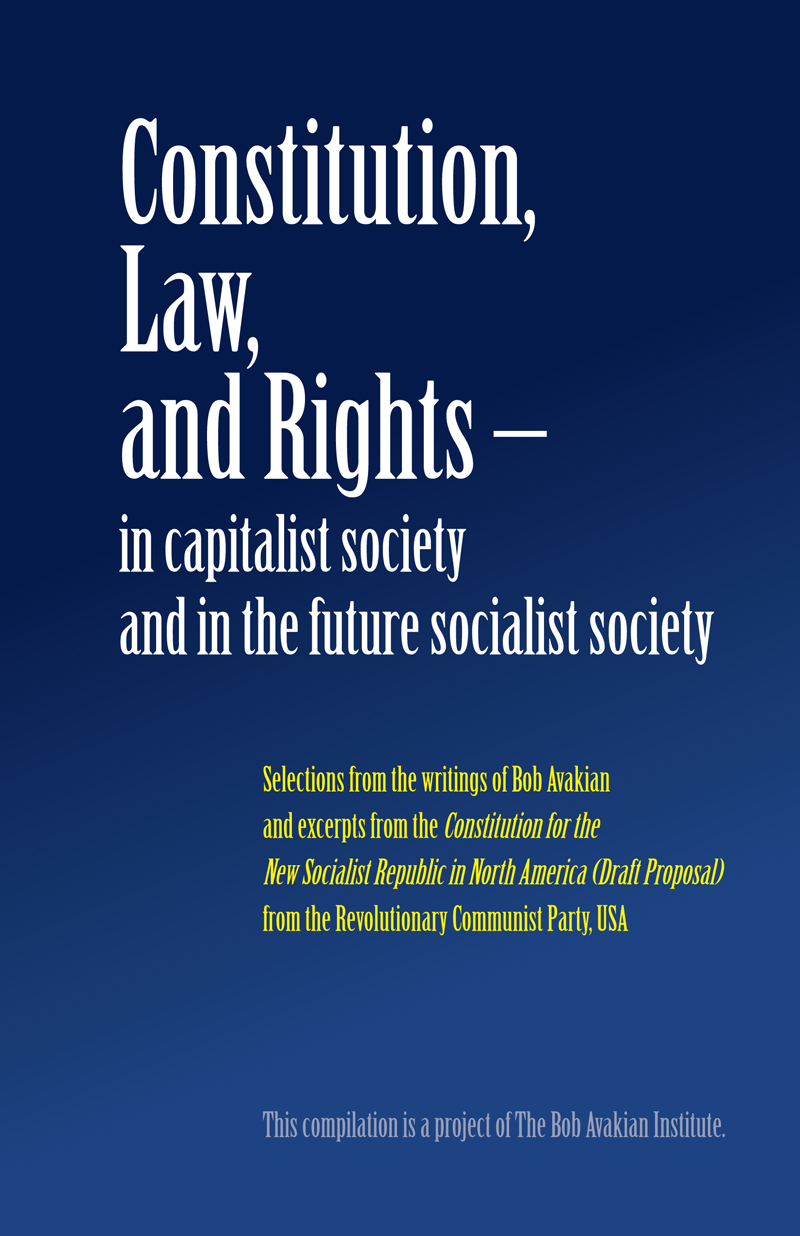 Constitution, Law, and Rights – in capitalist society and in the future socialist society is a compilation of selected writings from Bob Avakian, Chairman of the Revolutionary Communist Party, USA and excerpts from the Constitution for the New Socialist Republic in North America (Draft Proposal) from the Revolutionary Communist Party, USA. It brings a truly unique perspective to a subject that is of critical importance for all those concerned with social justice: Constitution, law, and rights.
Constitution, Law, and Rights is a 56-page paperback available for $6.00 at Revolution Books book tables.
---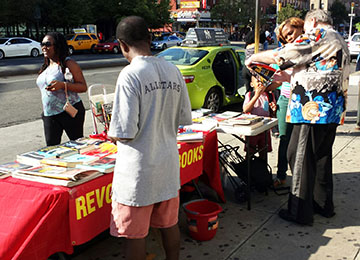 This week at Revolution Books
Volunteers needed: Call 212-691-3345 or just show up! Renovation is at the new store location, 437 Malcolm X Blvd (132nd is cross street, take 2-3 line to 135th)
Tuesday, July 28: Renovation in the store, 4pm-8pm
Wednesday, July 29: Book table at 116th & Broadway, 10:30am-2:30pm; Book table at 135th & Malcolm X, 3-6pm; Renovation in the store, 3pm-5:30pm
Thursday, July 30: Renovation in the store, 4pm-8pm
Friday, July 31: Renovation in the store, 4pm-8pm
---
---
---
---
---
---