► Saturday April 28, 12noon-8pm
Independent Bookstore Day
Open House at Rev Books!
10% off all books and gifts!
Discover the bookstore about the world for a radically different world. When it is needed more than ever.
Look for the big red tent
► Great new books, many used books, poster, and more
► Meet the staff
► 12:30-2pm for kids: The Griot World story-telling puppet program
► All afternoon, tours of the bookstore and discussions
► Homemade refreshments, plus food donated by Harlem shops
► 6:00 pm FILM SCREENING of a film of a talk by Bob Avakian THE TRUMP/PENCE REGIME MUST GO! In the Name of Humanity, We REFUSE To Accept a Fascist America, A Better World IS Possible
---
Suggested Donation for events at Revolution Books: $5-10* - No one turned away
*Author events, films, cultural events, and public forums at Revolution Books are presented by the Revolution Books Educational Fund. The Fund is a 501(c)3 not-for-profit organization, and a partner of Revolution Books. Contributions are tax-deductible to the extent allowed by law. Contact RB at 212-691-3345 or revbooksnyc@yahoo.com for details.
---
Herb Boyd on Revolution Books and the legacy of independent bookstores in Harlem
---
Buy a Gift Certificate to Revolution Books!
Give the gift of books that inspire and inform while supporting Revolution Books. Gift Certificates available in the store or on line here:
---
A Regime that could destroy civilization. You think you know
. . . but you don't
► Here's the situation. A fascist regime has come to power. Trump-Pence are serious about making America WHITE again, terrorizing immigrants, and taking the gloves off the police. This regime is not about to self-destruct. Trump is hammering into place a cabinet ready to launch war, including nuclear war.
► Here's the challenge. If you knew the future of humanity and the earth were at stake, would you take an hour to hear the single most compelling and scientific analysis of how we got here -- to American-style fascism; and how we must act to stop this? This analysis comes from the most radical revolutionary on the planet, Bob Avakian, the architect of a whole new framework for how humanity could get free.
Watch and discuss the most concise, compelling, evidence-based, and damning exploration of how the history of the U.S. has led to the coming to power of the Trump/Pence regime—and why it must, and can, be driven out in the interests of humanity.
Promote the talk and the Q&As. Join in, share your ideas and experiences with Revolution Books.
Wednesday, April 11, 7:30pm, showing of the video followed by discussion at St. Mary's Episcopal Church, 521 W. 126th Street.
Getting to know Bob Avakian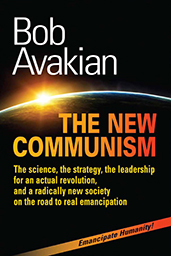 Because of Bob Avakian and the work he has done over several decades, summing up the positive and negative experience of the communist revolution so far, and drawing from a broad range of human experience, there is a new synthesis of communism that has been brought forward — there really is a viable vision and strategy for a radically new, and much better, society and world, and there is the crucial leadership that is needed to carry forward the struggle toward that goal.
Come by the bookstore to get a copy or purchase on line: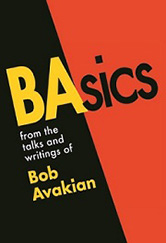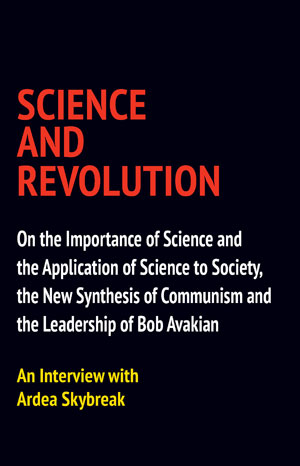 ---
ART SALE On-going at Revolution Books:
Artwork donated by artists and collectors to support Revolution Books:
* Selected works in our collection here.
* Full collection including Posters, Prints, historic African Masks Sculptures available for purchase here.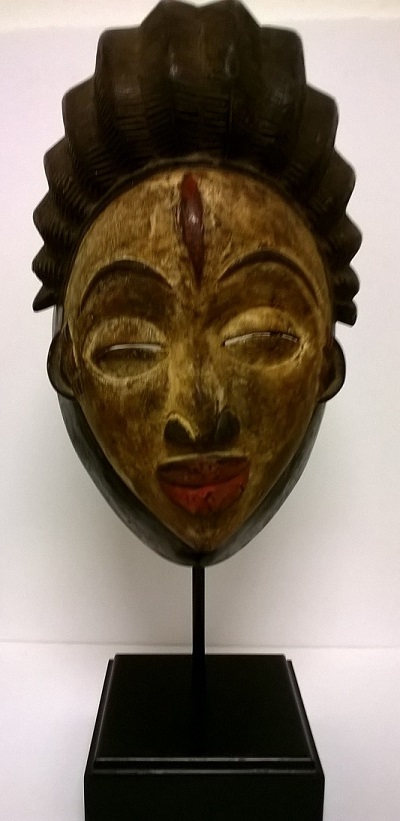 ---
At Revolution Books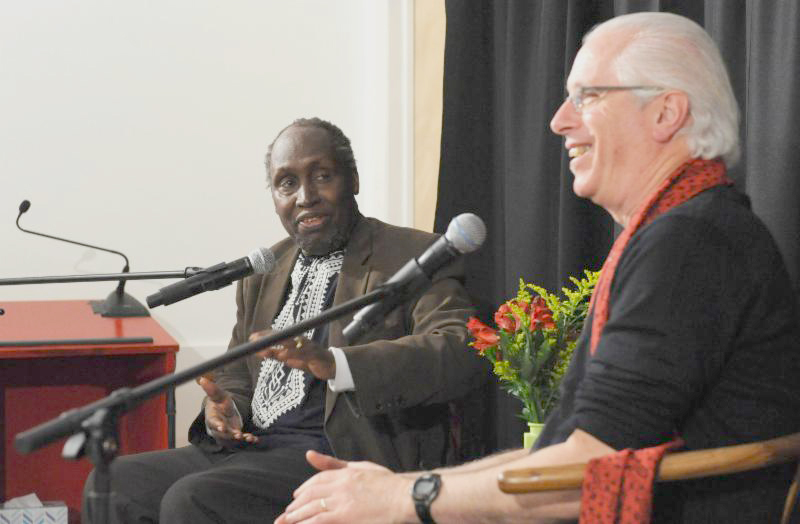 Kenyan author Ngũgĩ wa Thiong'o with Revolution Books spokesperson Andy Zee

Discussions, open mics, and performances at Revolution Books on the issues that matter.
---
Revolution Books in Berkeley attacked by pro-Trump thugs. Here is the video of the attack watched by over 2 million:
On Tuesday, April 24, Revolution Books national spokesperson Andy Zee spoke on "Why Fascists Want to Burn Down Revolution Books, Berkeley—and Why We Must Stand Together to Defend All Bookstores Under Attack in the Age of Trump!"
In addition, PEN AMERICA has strongly condemned these attacks: "'Political disagreements are one thing. Threatening to burn down a bookstore is another, and is unacceptable,​' said Summer Lopez, Senior Director of Free Expression at PEN America. 'While protests and calls to boycott are of course free and protected speech, that is no excuse for threats, violence, or sustained harassment. Now more than ever, we need to recognize and cherish the right of bookstores to offer books with diverse points of view from across the political spectrum.'"

Read the full PEN statement here.
Also read a statement of support from Nation Books here.
---
Video from recent Revolution Books programming
Ngũgĩ wa Thiong'o with his prison memoir "Wrestling with the Devil," Part I.
Ngũgĩ wa Thiong'o with his prison memoir "Wrestling with the Devil," Part II.
Imbolo Mbue with her new novel "Behold the Dreamers."
---
VIDEOS from past programs at Rev Books.
Revolution newspaper, the voice of the Revolutionary Communist Party enables people to really understand, and act to radically change, the world...

An Invitation to Learn About—and Change—the World
If you are grappling with the big questions, right now is the time to dig deeply into the work of Bob Avakian (BA)
Featured in this week's Revolution:
BA, the New Communism, and the Challenge to Us: A Plan to Change Everything
and
We Are At a Crossroads: The Stakes Are the Future of Humanity
---