Revolution Books is Re-Opening in Harlem, with your help.
Revolution Books needs your support now. DONATE TODAY.
In June, RB leased a great new storefront at 437 Malcolm X Boulevard/Lenox Avenue and 132nd Street in Harlem, after many years in Chelsea. To move and re-open, we launched a $150,000 fundraising campaign, including a successful $30,000 Indiegogo campaign which attracted over 240 donors. This made a huge difference, allowing renovation to go forward.
We are now in the final phase of the fund drive for renovation and re-stocking and promotion of books. We had set a target of $35,000. But we have run into an unexpected problem. To put the new heating/AC unit on the building roof will require steel reinforcement, a crane, city permits to close the street, costly inspections -- all of which adds $9000 to the budget. And to proceed with the rest of the renovation, this $9000 is needed immediately.
Will you give now so that RB can open in October? Donate
Revolution Books is needed more than ever: RB is the place where people come from all over the world to find the books and the deep engagement about why the world is the way it is and the possibility of a radically different way the world could be. Scientific and poetic, wrangling and visionary, Revolution Books is at the center of building a movement for revolution.
Humanity Needs Revolution
The Revolution Needs Revolution Books
Revolution Books Needs You!
---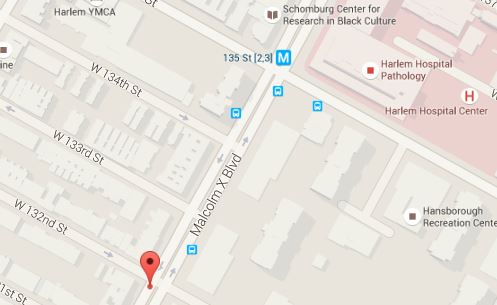 The new Revolution Books will be located at 437 Malcolm X Blvd / Lenox Ave, near the corner of 132nd St., three blocks South of the 13th St. stop on the 2-3 line. Watch for the Grand Opening Announcement.