---
THURSDAY EVENINGS AT REV BOOKS
September 4, Thursday, 7pm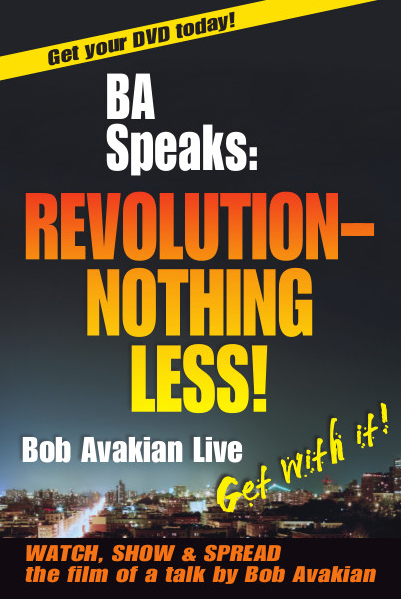 Discussions of sections from
BA Speaks: REVOLUTION—NOTHING LESS!
In the midst of people lifting their heads to ask 'why' about the way the world and society are, it is even more important for people of all sections of society to have the opportunity to get into the basic science of revolution.
This week we will be screening and discussing the section of the talk entitled "The Revolutionary Potential of Those Most Oppressed Requires Scientific Leadership." This need for leadership is a most controversial and contested question. Come Thursday, bring friends, and get into this question.
---
October 15, Wednesday, 7pm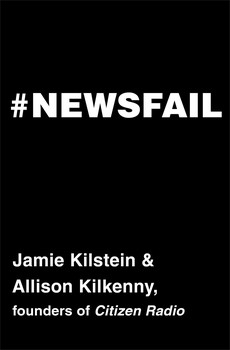 An evening with Jamie Kilstein and Allison Kilkenny, authors of
#NEWSFAIL
#Newsfail: Climate Change, Feminism, Gun Control, and Other Fun Stuff We Talk About Because Nobody Else Will. A "comedic-memoir-slash-political-manifesto" by the creators and co-hosts of Citizen Radio.
---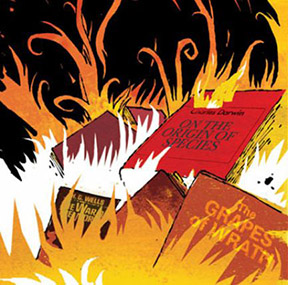 Save Revolution Books,
Adopt a Book for our Shelves
Go to Revolution Books on-line store
Book of the Week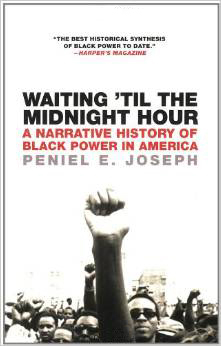 This week's Book of the Week is Waiting 'Til the Midnight Hour: A Narrative History of Black Power in America by Peniel E. Joseph, published by Henry Holt.
"Peniel Joseph represents the best of a new generation of scholars whose work will substantially revise our understanding of the Black Freedom Movement. Provocative and masterfully written, Waiting 'Til the Midnight Hour not only reveals the radical roots of Black Power but places the key activists and struggles within a global framework. It is one of those critically important books that will be read and debated for many years to come."
--Robin D. G. Kelley, author of Freedom Dreams: The Black Radical Imagination
"The challenge in writing a history of Black Power rests in negotiating a maze of political, social, and economic forces, balancing the interplay of local, national, and international events, respecting the influence of big and small actors, and appreciating the rich intellectual inheritance that informed this movement. Waiting 'Til the Midnight Hour tells this story with sensitivity to the connection between the smallest historical detail and the broad sweep of black struggle."
—Craig Steven Wilder, Professor of History, Dartmouth College and author of In the Company of Black Men
Waiting 'Til the Midnight Hour is a 432-page paperback $18.99 value available for $12 at Revolution Books this week only.
---
Now available as an e-book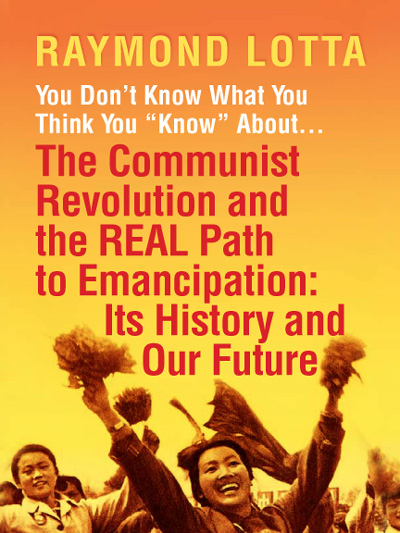 A Unique Resource
•Expanded and extensively footnoted revcom.us interview with Raymond Lotta
•Essays on "how do we know the truth?"
•Illustrated Timeline: The REAL History of Communist Revolution
Order information at Insight-Press.com
---
Bring your books to Revolution Books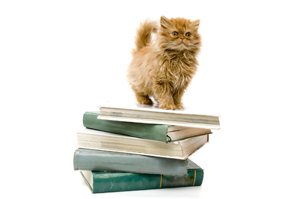 Do you have good used books? Donate them to Revolution Books.
We are assembling a large collection of good used books, including a treasure house of rare books-- the hidden histories of the Soviet and Chinese revolutions, memoirs from the 60s Black liberation and women's movements, out-of-print chronicles of struggles in Africa, Latin America, Asia... art books, novels, poetry...
Bring your books to Revolution Books and we will get them back in circulation to the people who yearn for a different future. And you will help keep this revolutionary bookstore open.
---
Become a Friend
of Revolution Books.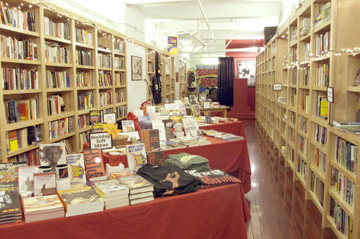 ---
"RB Gear" Now Available at Revolution Books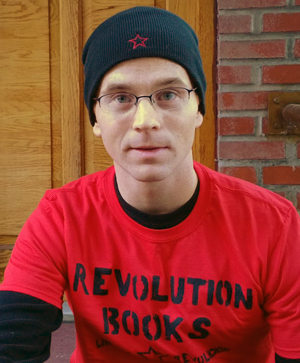 T-shirt $15
Knit cap $15
Canvas Tote Bag $10
---