EVENTS AT REVOLUTION BOOKS
June 23, Thursday, 6:30pm
Revolution Books hosts a "hot topics" discussion presented by www.revcom.us:
1) What is the Relationship between Capitalism-Imperialism and the Oppression of Gay People?
Revcom.us received the following comment on our statement on the massacre at the Pulse gay bar in Orlando:
"i agree with this statement, and i am opposed to capitalism, though one can't lay the blame for this crime entirely at the feet of the capitalist system. the judeo-christian-islamic opposition to homosexuality was in the scriptures thousands of years before capitalism came upon the scene. many fundamentalists from all sects oppose capitalism as much as they do lgbt. at the same time, many capitalists, wealthy ones included, are gay or support gay rights, and numerous capitalist enterprises cater to lgbt clientele.

"capitalists are generally more concerned with profits than with morality, and they will attempt to make money from any market they can, including gays. much as i don't like capitalism, and for many different reasons, i think revolutionaries need to stay focused on the situation in orlando and make sure they're assigning proper blame and not scapegoating."
What do you think of what this reader raises? If REVOLUTION NEWSPAPER/REVCOM.US were to answer this letter, how would you suggest the paper do so?
This will be the first topic on Thursday night. Suggested Readings:
FromThe Science, The Strategy, The Leadership for An Actual Revolution, and a Radically New Society On the Road to Real Emancipation, by Bob Avakian: "Through Which Mode of Production," pp. 24-29; and "The Strategic Importance of the Emancipation of Women," pp. 112-15
BAsics, Bob Avakian, 3:25 - p. 89
2) The situation in Baltimore
The verdict in the trial of one of the main cops accused of murdering Freddie Gray trial will be delivered on Thursday. We'll begin with a phone report from Baltimore and a brief discussion on what to do.
---
June 28, Tuesday, 6-9pm at Project Reach
The Stop Mass Incarceration Network hosts
Rally to Support Clark & Miles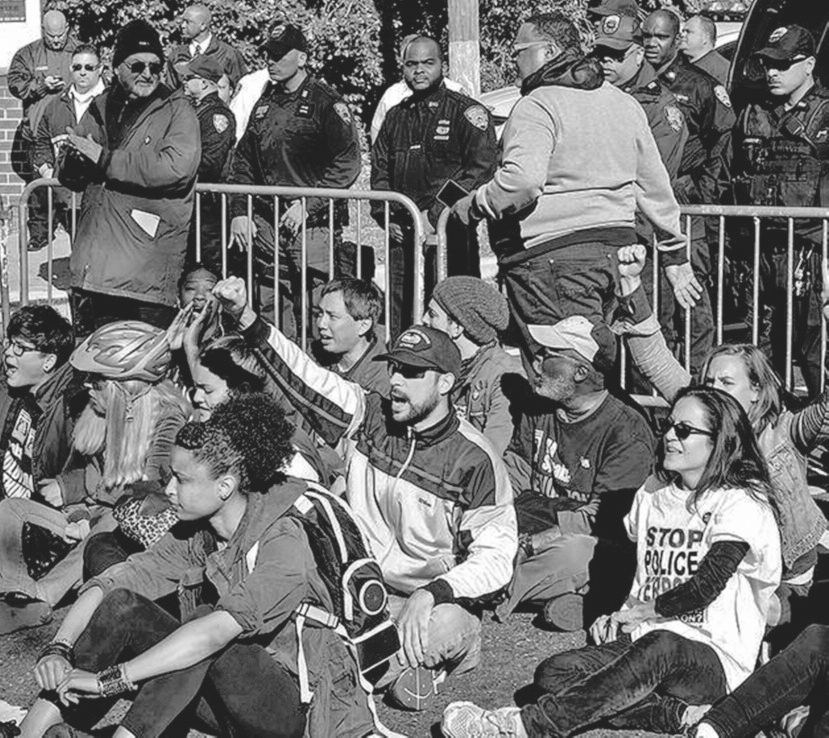 Potluck & Networking, at Project Reach, 39 Eldridge Street, Chinatown, 4th floor
Approximately 10,000 prisoners are held at Rikers every night – 85 percent of whom have not had a trial or been convicted of a crime. and are there because they cannot make bail. They are not less human and their lives not less valuable than the lives of people who live a short distance across the East River in Manhattan or anywhere else in NYC or across the country. Clark and Miles are facing Rikers themselves for standing with these prisoners. Now we call on you to stand with Clark and Miles.
Join court support at the trial Tuesday, July 12, 9:00 am, Queens Criminal Court, 125–01 Queens Blvd. (Kew Gardens stop on the E/F)
---
June 30, Thursday, 7pm
The Battle to Defend the Right to Abortion
Special Film Showing at Revolution Books: TRAPPED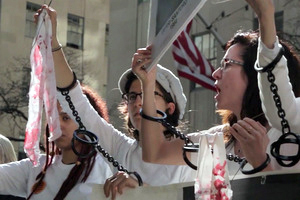 The right to abortion is under siege. Abortion clinics across the country have been forced to close through unjust TRAP laws—Targeted Regulation of Abortion Providers--and anti-abortion violence. Women and staff are shamed, harassed, and threatened. Christian fascist politicians are fighting to shut down Planned Parenthood.
TRAPPED, the gripping new film from award-winning documentary filmmaker Dawn Porter, shows how the hundreds of new "TRAP" laws passed since 2011 have undermined women's ability to obtain abortions. It is told through the eyes of doctors, clinic owners, and staff in Alabama and Texas, as well as lawyers, who are battling to keep reproductive health/abortion clinics open. Read more...
---
July 12 at the Queens County Court House
The Shut Down Rikers Trial!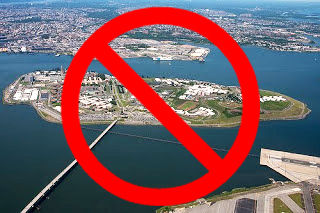 Clark Kissinger, manager of Revolution Books, and Miles Solay of the band Outernational, appeared at the Queens Courthouse to stand trial for the "crime" of demanding the shutdown of Rikers Island at a demonstration outside the jail entrance last October 23. Once again the state refused to reduce any of the charges, the most serious of which is a Class A misdemeanor punishable by up to a year in jail. Half the courtroom was filled with supporters.
Clark and Miles's attorney, Kenneth Gilbert, presented a written motion to join the two cases which the state has been aiming to try separately. The judge was incredulous that the District Attorney wouldn't just agree to join the two cases that stemmed from the same event, had identical charges, and the same defense attorney. Instead the District Attorney requested three weeks to study and reply to the one paragraph motion. Barring unforeseen circumstances, an actual trial will begin July 12.
---