► Thursday, August 10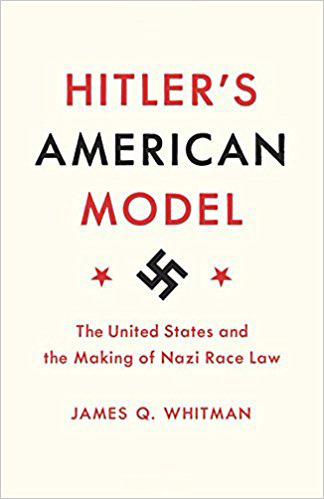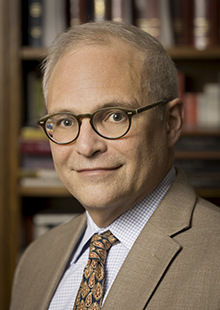 James Q. Whitman, Hitler's American Model
How the Nazis studied and "learned" from Jim Crow segregation. Whitman is Professor of Comparative and Foreign Law at Yale Law School.
► RB Partners with Brooklyn Book Festival Revolution Books is an official host for two BBF "Bookend" Events:
► Monday, September 11
Kamau Ware, The Other Side of Wall Street
Kamau Ware has become known for creating walking tours of slavery sites in downtown New York City, and has written a new graphic novel about the enslaved people whose stories have been lost (profile in The Atlantic)

► Friday, September 15
Subramanian Shankar, Ghost of Tamarind
A debut novel exploring caste in India. Shankar teaches social theory at the University of Hawaii.
► Thursday, September 21
Marisa J. Fuentes, Dispossessed Lives: Enslaved Women, Violence and the Archive
This 2016 book focuses on urban Caribbean slavery in Barbados, and Fuentes explores how to tell the story of enslaved people when the historical record is so tragically limited. The book also has recently been awarded the Berkshires Conference of Women Historians First Book Prize and the Caribbean Studies Association Barbara Christian Prize.
Fuentes is an Associate Professor Department of History & Department of Women's and Gender Studies at Rutgers University.
---
Suggested Donation for events at Revolution Books: $5-10* - No one turned away
*Author events, films, cultural events, and public forums at Revolution Books are presented by the Revolution Books Educational Fund. The Fund is a 501(c)3 not-for-profit organization, and a partner of Revolution Books. Contributions are tax-deductible to the extent allowed by law. Contact RB at 212-691-3345 or revbooksnyc@yahoo.com for details.
---
Herb Boyd on Revolution Books and the legacy of independent bookstores in Harlem
---
Getting to know Bob Avakian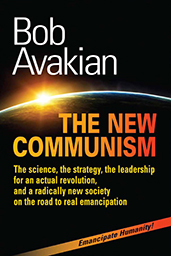 Because of Bob Avakian and the work he has done over several decades, summing up the positive and negative experience of the communist revolution so far, and drawing from a broad range of human experience, there is a new synthesis of communism that has been brought forward — there really is a viable vision and strategy for a radically new, and much better, society and world, and there is the crucial leadership that is needed to carry forward the struggle toward that goal.
Come by the bookstore to get a copy or purchase on line: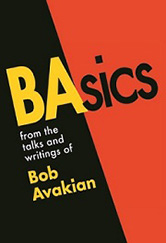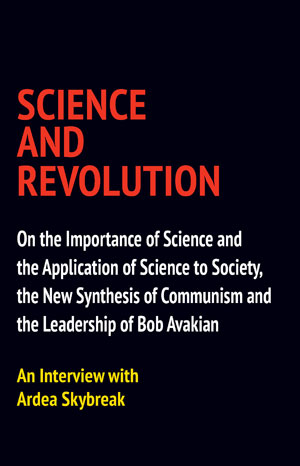 Buy a Gift Certificate to Revolution Books!
Give the gift of books that inspire and inform while supporting Revolution Books. Gift Certificates available in the store or on line here:
---
At Revolution Books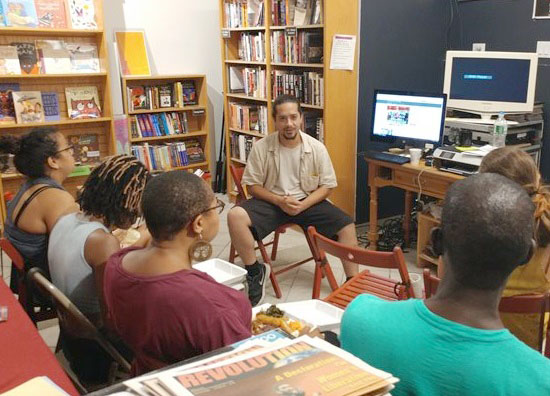 Discussions, open mics, and performances at Revolution Books on the issues that matter.
---
Teach-In: Fascism in America
Could It Happen Here? Is It Happening Here? What Is the Danger that the Trump/Pence Government Poses? April 27, 2014. One of the speakers was Andy Zee, spokesperson for Revolution Books.

Video from recent Revolution Books programming
An evening with Nicole Dennis-Benn, reading and discussing her novel "Here Comes the Sun."
An evening with Cheryl A. Wall discussing the women of the Harlem Renaissance.
An evening with James Forman, Jr., author of "Locking Up Our Own: Crime and Punishment in Black America."
---
VIDEOS from past programs at Rev Books.
Revolution newspaper, the voice of the Revolutionary Communist Party enables people to really understand, and act to radically change, the world...

An Invitation to Learn About—and Change—the World
If you are grappling with the big questions, right now is the time to dig deeply into the work of Bob Avakian (BA)
Featured in this week's Revolution:
Why We Have Taken Up the Fight to Build Refuse Fascism and to Drive Out the Trump/Pence Fascist Regime
and
Face-Off on the South Side of Chicago
---
ART SALE On-going at Revolution Books: Artwork donated by artists and collectors to support Revolution Books: Posters, Prints, historic African Masks & Sculptures. You can also purchase these works online.
---