---
July 28, Monday, 7pm
Alan Goodman, writer for revcom.us/Revolution, speaking on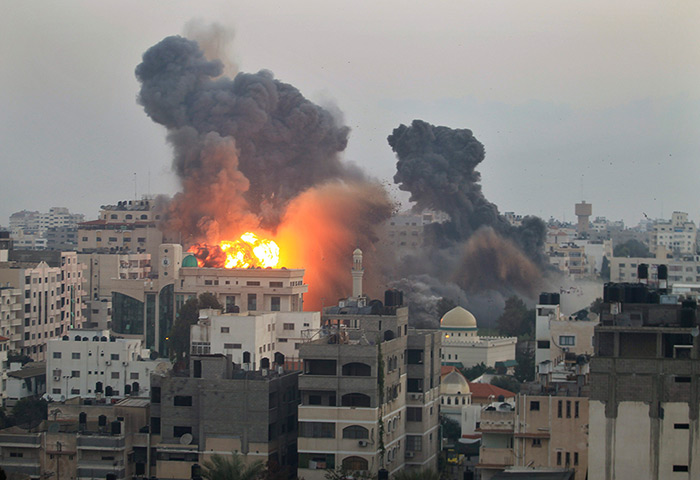 "The Ongoing Ethnic Cleansing of Palestine-- Stop Israel's War Crimes in Gaza!"
Gaza is as densely populated as New York City. The people who live there are literally trapped in a tiny area, cut off from the ability to travel, to get medical care, to go to colleges outside the Gaza Strip, and to acquire the basic necessities of life. As Israeli tanks and armored personnel carriers rumble through the streets of Gaza, tens of thousands of people have been forced from their homes. . . . The narrow streets of Gaza City and other areas are choked with whole families desperately seeking safe ground, and hospitals and other care centers are completely overwhelmed. --read more
---
July 30, Wednesday, 7pm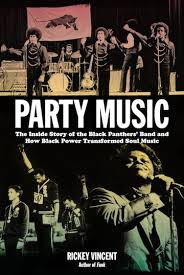 Author reading with Rickey Vincent
Party Music:
The Inside Story of the Black Panthers' Band and How Black Power Transformed Soul Music
This fascinating history includes interviews that reveal the never-before-heard story of the Black Panthers' R&B band "The Lumpen," and how five BPP members wrote new incendiary lyrics for popular music and performed all over the Bay Area. Going beyond the mainstream civil rights movement that is typically discussed, in this book you find the stories of the Black Panthers, the Black Arts Movement, the antiwar activism, and other radical movements that were central to the impulse that transformed black popular music in the late 60s/early 70s. Rickey Vincent is a professor at the University of California-Berkeley.
"A fascinating history of the Black Panthers, their house band and the music that inspired them. Rickey Vincent is well qualified to tell the story of the Black Panthers; his mother was a party member, his father a black politics historian and it's that combination of first-person insight and thorough research that makes this book so riveting. Like the Panthers, Vincent thinks outside the box, telling their story through the lens of The Lumpen, the Panthers' house band..."
-MOJO, Four Stars
---
THURSDAY EVENINGS AT REV BOOKS
August 7, Thursday, 7pm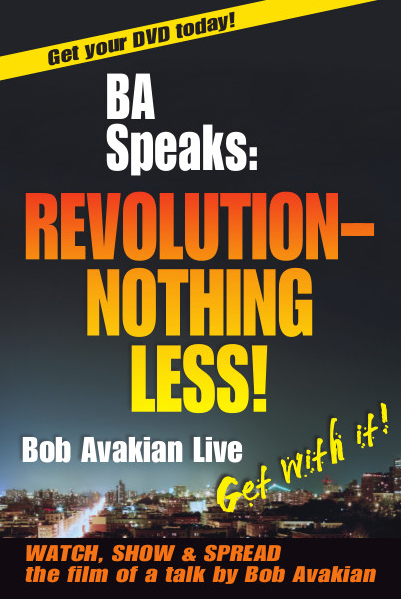 Discussions of sections from
BA Speaks: REVOLUTION—NOTHING LESS!
This week the section entitled:
"The Revolutionary Potential of Those Most Oppressed Requires Scientific Leadership"
---
August 9, Saturday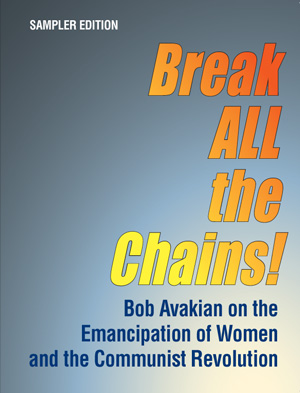 (exact time and location TBA)
The BA Everywhere Committee invites you to be part of:
A Celebration of the Determination to
Break ALL the Chains
"You cannot say you want to be free of exploitation and oppression, except you want to keep the oppression of women by men. You can't say you want to liberate humanity yet keep one half of the people enslaved to the other half. The oppression of women is completely bound up with the division of society into masters and slaves, exploiters and exploited, and the ending of all such conditions is impossible without the complete liberation of women. All this is why women have a tremendous role to play not only in making revolution but in making sure there is all-the-way revolution. The fury of women can and must be fully unleashed as a mighty force for proletarian revolution."
-- BAsics from the talks and writings of Bob Avakian, 3:22
If YOU are provoked and inspired by this quote, BA Everywhere asks you to contact them about performing, reading, contributing to the celebration on August 9. BA Everywhere Committee, 347-836-8656, BA.EverywhereNYC@gmail.com
Break ALL the Chains celebrations nationwide will give expression to the lived experience of the vicious war that is being waged on women here and around the world, with poems, songs, and drama of people struggling to end this degradation and oppression.
---
August 20, Wednesday, 7pm
Prof. Philip Kitcher speaking on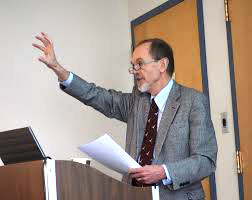 "Climate Change: The Hard Problem"
Philip Kitcher, John Dewey Professor of Philosophy at Columbia University, wrote a far reaching review of eight books on climate change for Science magazine.
"Having expanded far beyond atmospheric science, the contentious debate over the prospects of disruptive changes in Earth's climate now also encompasses important political, economic, and social issues. The eight books considered in Kitcher's essay review discuss some of the causes and consequences of the present controversy and how we might best move forward from it. The still-raging clashes on the reality of anthropogenic climate change and the actions we should take to mitigate its effects also raise fundamental questions about how science should work in democratic societies."
Join us at Revolution Books to continue the discussion with Prof. Kitcher, as we build for the Peoples Climate March on September 21.
---
Go to Revolution Books on-line store
Book of the Week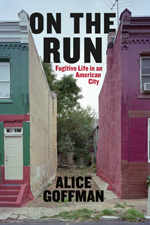 This week's Book of the Week is On The Run by Alice Goffman, published by University of Chicago Press.
Alice Goffman spent six years living in a poor neighborhood in Philadelphia. Her close observations and often harrowing stories reveal the effects of pervasive policing. Goffman introduces us to an unforgettable cast of young African American men who are caught up in this web of warrants and surveillance--some of them small-time drug dealers, others just ordinary guys dealing with limited choices.
"I think the whole concept of mass incarceration is sort of premised on the idea that this isn't just about punishing single offenders. This is about imprisoning an entire group of people. I think that that's what we're seeing for poor African-Americans today. The question moving forward is, what place are African-Americans going to have in our liberal democracy? Are we going to continue to be a society where African-American young men are living as felons and fugitives and with a secondary citizenship status, or are we going to really include African-American young men in the labor market, include them in higher education? Are we going to grant full membership in American life to Black young men, or not?"
--Alice Goffman, interviewed by Michael Slate in Revolution
On The Run is a 288-page hardcover $25.00 value for only $16 at Revolution Books for one week only.
---
Now available as an e-book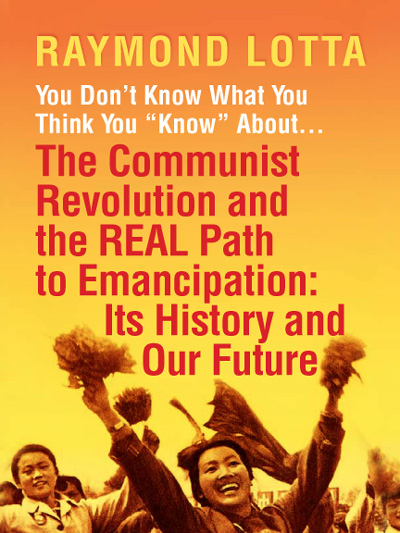 A Unique Resource
•Expanded and extensively footnoted revcom.us interview with Raymond Lotta
•Essays on "how do we know the truth?"
•Illustrated Timeline: The REAL History of Communist Revolution
Order information at Insight-Press.com
---
Bring your books to Revolution Books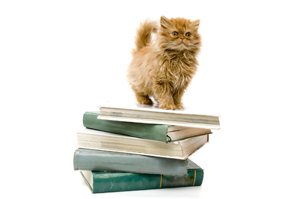 Do you have good used books? Donate them to Revolution Books.
We are assembling a large collection of good used books, including a treasure house of rare books-- the hidden histories of the Soviet and Chinese revolutions, memoirs from the 60s Black liberation and women's movements, out-of-print chronicles of struggles in Africa, Latin America, Asia... art books, novels, poetry...
Bring your books to Revolution Books and we will get them back in circulation to the people who yearn for a different future. And you will help keep this revolutionary bookstore open.
---
Become a Friend
of Revolution Books.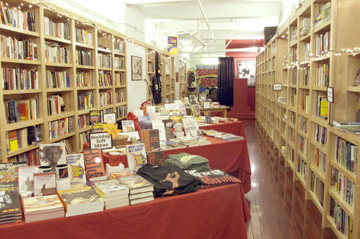 ---
"RB Gear" Now Available at Revolution Books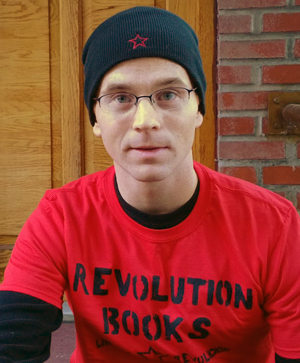 T-shirt $15
Knit cap $15
Canvas Tote Bag $10
---