Hidden Lives, Human Possibilities:
Authors Present to Save Revolution Books
Revolution Books is in peril, and some extraordinary authors are calling on people to come to the aid of this bookstore. "Hidden Lives, Human Possibilities" is a series of benefit events -- intimate evenings of readings and conversation at the bookstore. At a moment when the people and the planet are in peril, as the US threatens direct military attack on Syria, as the American system again declares open season on Black youth, as the heating of the earth approaches the tipping point... people need a place where the possibility of real revolution is engaged, where you can find the books and engagement about why the world is the way it is and the possibility of a radically different way the world could be.
Get your tickets now for the upcoming event with Eve Ensler (more authors to be announced). And become a monthly sustainer of Revolution Books. The bookstore's lease has expired, we're staying open at 26th Street month-to-month. We've raised almost $10,000 of the $30,000 in needed by September 30 to keep this not-for-profit revolutionary bookstore open in Manhattan. We are making headway, but will we make it? The world needs revolution, revolution needs Revolution Books, and Revolution Books needs you.
Purchase tickets here: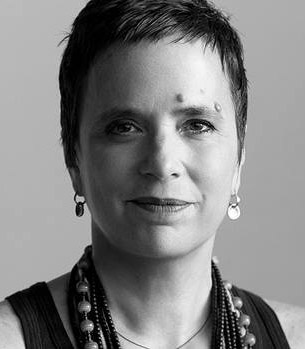 Thursday, September 19, 7pm
Eve Ensler
Benefit Premium ticket $100
(with book signed by author):
General admission $35:
Eve Ensler will be the 4th speaker in Revolution Books' benefit author series, "Hidden Lives, Human Possibilities: Authors Present to Save Revolution Books."

Eve Ensler's play The Vagina Monologues has been performed on every continent, and has inspired the international V-Day movement to stop violence against women. Eve has written many other plays and books, and on September 19 at Revolution Books, she will read and talk about her new book In the Body of the World, a memoir about her battle with stage 4 uterine cancer in 2010 at the age of 57.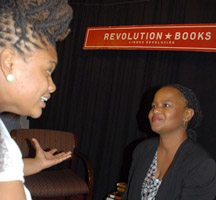 Held Wednesday, July 24
Edwidge Danticat
Edwidge spoke in our bookstore and read from her new novel Claire of the Sea Light. View a video of the program here.
Author of The Dew Breaker; Brother I'm Dying; Create Dangerously: The Immigrant Artist at Work; The Farming of Bones (American Book Award winner). "With terrifying wit and flowered pungency, Edwidge Danticat has managed over the past 10 years to portray the torment of the Haitian people..." - The New York Times Book Review
Held Wednesday, August 21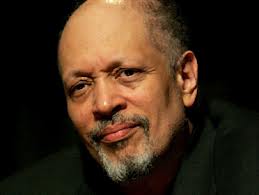 Walter Mosley
Walter Mosley spoke in our bookstore and read from his new novel Little Green. View a video of the program here.
Mosley is author of more than 40 books including Little Green: An Easy Rawlins Mystery, Devil with a Blue Dress; Always Outnumbered, Always Outgunned. His books have been translated into 20 languages; he's won an O. Henry Award, a Grammy, and PEN America's Lifetime Achievement Award.
Held Tuesday, September 10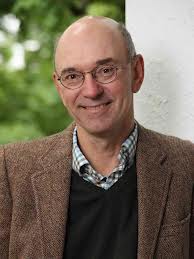 Henry Wiencek
Henry Wiencek spoke at Revolution Books and read from his book Master of the Mountain: Thomas Jefferson and His Slaves. The evening celebrated the paperback release of his book which created a furor last year.

"In his deeply provocative and crisply written journey into the dark heart of slavery at Monticello, Wiencek brings into focus a side of [Thomas] Jefferson that Americans have largely failed-or not cared-to see. This book will change forever the way that we think about the author of the Declaration of Independence."
--Fergus M. Bordewich, The Wall Street Journal