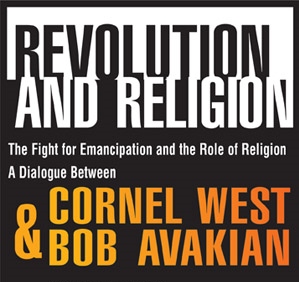 DONATE to Promote & Spread the film
Revolution and Religion:
The Fight for Emancipation and the Role of Religion
A Dialogue Between
CORNEL WEST & BOB AVAKIAN
Thank you for your donation. Your contribution will enable many more people to view this film -- online and in the communities. Donations will contribute to promotion
of the film on the streets and through advertising.
Donations may also be made in person, by mail with check or money order, or over the phone with a credit card at:
Revolution Books
146 W. 26th Street (between 6th & 7th Ave.)
New York, New York 10001-6975
212-691-3345
(please do not send credit card information over email; on checks please put "Revolution/Religion film" on the memo line)