Revolution Books in solidarity with Politics and Prose Bookstore
Revolution Books in NYC and Berkeley express our solidarity with Politics and Prose bookstore in Washington, D.C. On Saturday, a group of white-supremacist thugs stormed into the store and chanted racist slogans while author Jonathan Metzl was reading from his book Dying of Whiteness: How the Politics of Racial Resentment Is Killing America's Heartland, the event that was part of the Antiracist Book Festival. This brazen assault came on the same day as the shooting at a synagogue in California.
Read more...
Books at Revolution Books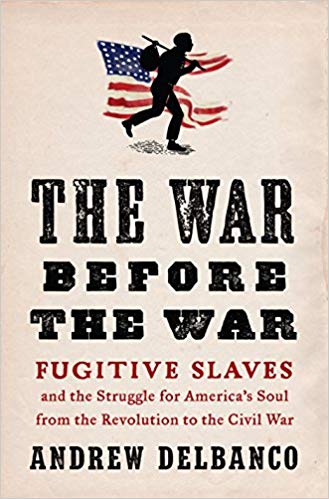 The War Before the War: Fugitive Slaves and the Struggle for America's Soul from the Revolution to the Civil War
a history by Andrew Delbanco
A detailed account of a crucial time in U.S. history. By awakening northerners to the true nature of slavery, and enraging southerners who demanded the return of their human "property," fugitive slaves forced the country to confront the truth about itself.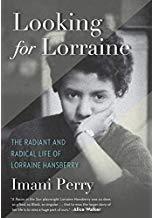 Looking for Lorraine: The Radiant and Radical Life of Lorraine Hansberry
a biography by Imani Perry
Hansberry was an eloquent and persuasive writer best known for Raisin in the Sun (1959), the first play by an African-American to premiere on Broadway. But she wrote in many forms –poetry, fiction, non-fiction—and was a formidable critic. She was an impassioned radical who knew Nina Simone, Malcolm X, and James Baldwin. This biography fills a big gap in understanding.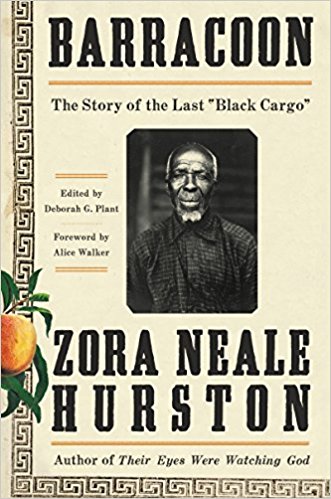 Barracoon: The Story of the Last "Black Cargo"
by Zora Neale Hurston edited by Deborah Plante
The literary sensation of 2018. A book by the anthropologist and novelist Zora Neale Hurston that few knew existed! Based on interviews that Hurston did with Cudjo Lewis in the early 1930s. Lewis was a survivor of the last slave ship from Africa known to have made the transatlantic journey. The book was never published until now -- a story in itself.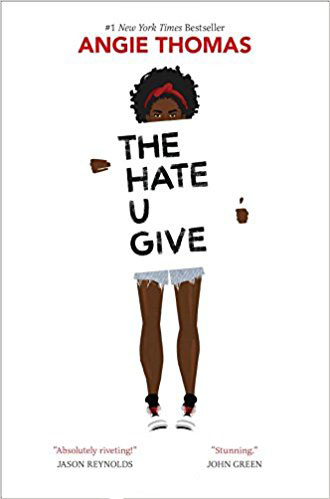 The Hate U Give
by Angie Thomas
Starr Carter is constantly switching between two worlds--the poor, mostly Black neighborhood where she lives and the wealthy, mostly white prep school that she attends. The uneasy balance between these worlds is soon shattered when she witnesses the fatal shooting of her childhood best friend by the police. The film version of this young adult novel was released in theaters on October 5.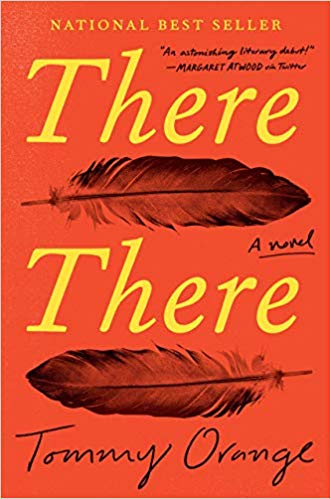 There There
by Tommy Orange
In this debut novel, Tommy Orange introduces us to a dozen+ unforgettable characters you have never met before in popular literature: Urban Indians who converge and collide on one fateful day at the Big Oakland Powwow.

"Welcome to a brilliant and generous artist who has already enlarged the landscape of American Fiction"—Louise Erdrich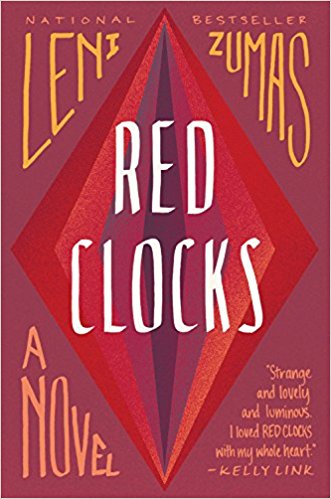 Red Clocks
a novel by Leni Zumas
A novel that imagines a world where abortion is outlawed. And it feels eerily real. Zumas has "a perfectly tuned ear for the way society relies on a moralizing sentimentalism to restrict women's lives and enforce conformity." ―New York Times Book Review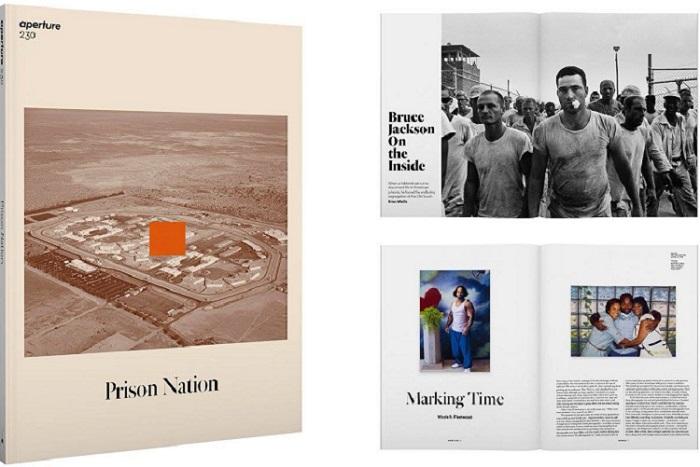 Prison Nation, an issue of Aperture Magazine
edited by Nicole Fleetwood
A powerful and haunting collection of photography and essays published as an issue of Aperture Magazine. Documents the horror of mass incarceration in ways rarely seen. Nicole's gripping in-store slide show and talk can be found here.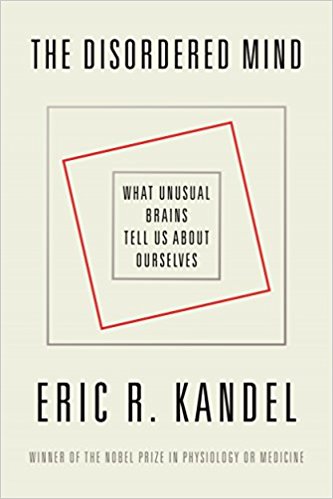 The Disordered Mind: What Unusual Brains Tell Us About Ourselves
by Eric R. Kandel
What cognitive disorders reveal about normal brain functioning…and the biological grounding of the human mind. Highly readable introduction to latest brain research.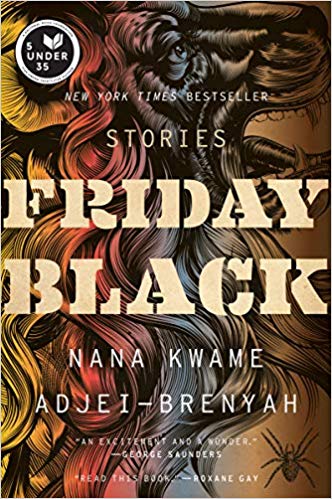 Friday Black
a short story collection by Nana Kwame Adjei-Brenyah
A debut collection of short stories that blend fantasy, dystopia and brutal realism. Placing ordinary characters in extraordinary situations, Adjei-Brenyah reveals the violence, injustice and outraging absurdities that Black men and women confront every day in this country.
A National Book Foundation "5 Under 35" honoree, chosen by Colson Whitehead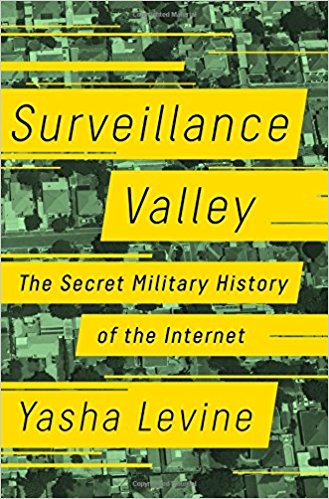 Surveillance Valley: The Secret Military History of the Internet
by Yasha Levine
Levine traces the origins of the Internet to an early Pentagon counterinsurgency surveillance project. Today, tech-industry giants like Google, Facebook, and Amazon spy on their users for profit--while doing double-duty as military and intelligence contractors.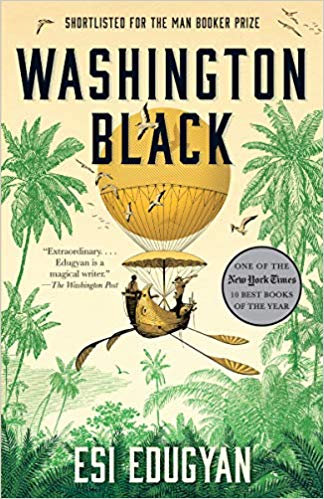 Washington Black
a novel by Esi Edugyan
High adventure with cliffhanger twists marks this runaway-slave narrative, which leaps and soars from Caribbean cane fields to the fringes of the frozen Arctic and across a whole ocean. Mixing horror with high adventure, this new novel looks at the burden and responsibilities of freedom in a time of slavery.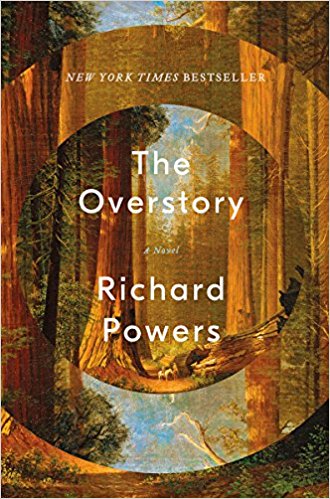 The Overstory
a novel by Richard Powers
"Using the tools of the story, [Powers] pulls readers heart-first into a perspective so much longer-lived and more subtly developed than the human purview that we gain glimpses of a vast, primordial sensibility, while watching our own kind get whittled down to size....A gigantic fable of genuine truths." -- Barbara Kingsolver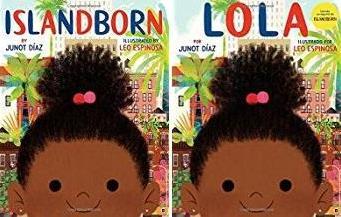 Island Born and Lola (Spanish-language version)
by Junot Diaz
Our favorite children's book of 2018. A story of a young girl living in the U.S. who learns about her origins in the Dominican Republic by talking to her older relatives and friends. People told her about the beauties of the island... but she probed deeper and found out they were visited by a monster (not named but we know the dictator). Lola learns that very brave women and men (in that order) eventually stood up to the monster and drove it away. K-3rd grade.
---
Mission Statement
of Revolution Books
People come to Revolution Books from all over the world to find the books and deep engagement with each other about why the world is the way it is and the possibility of a radically different way the world could be.
The world today, with all its horrors, holds the potential for something far better. To unlock that – at the foundation of RB – is the most advanced scientific theory and leadership for an actual revolution for the emancipation of humanity: the new synthesis of communism brought forward by the revolutionary leader, Bob Avakian.
RB is a bookstore with literature, history, science, art, philosophy, and revolutionary theory... a place of discovery and engagement. Scientific and poetic, wrangling and visionary. A bookstore at the center of a movement for revolution.
---
ART SALE On-going at Revolution Books:
Artwork donated by artists and collectors to support Revolution Books:
* Selected works in our collection here.
* Full collection including Posters, Prints, historic African Masks Sculptures available for purchase here.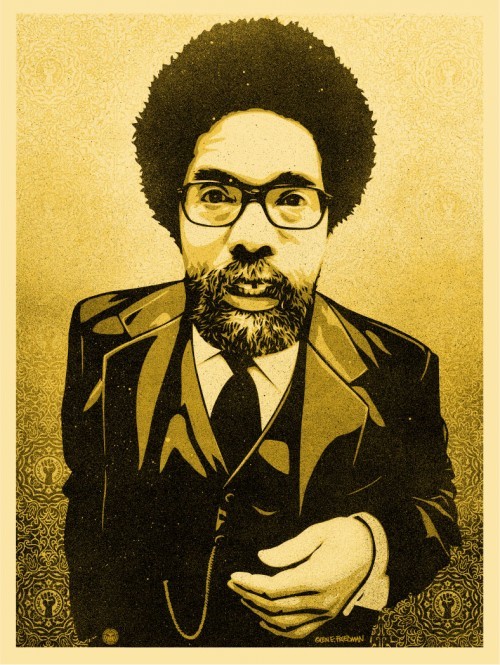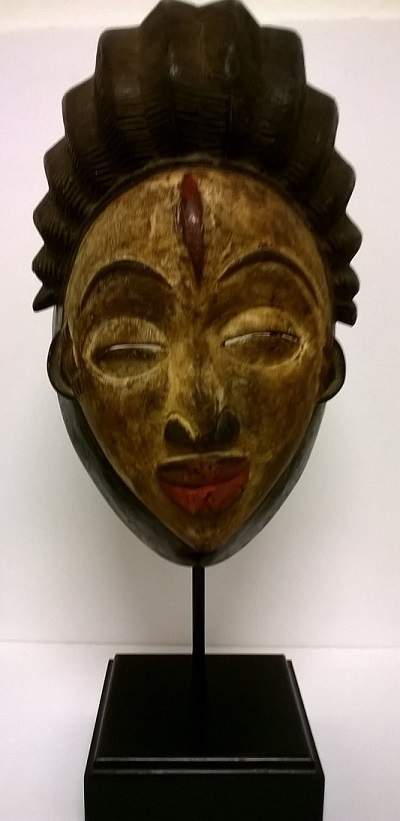 ---
Herb Boyd on Revolution Books and the legacy of independent bookstores in Harlem
---
Bob Avakian,
the New Communism,
and the Real Revolution
"You Think You're Woke...
But You're Sleepwalking Through A Nightmare —
This System Cannot Be Reformed,
It Must Be Overthrown!"
The Get Organized for an
ACTUAL Revolution Tour
To you who are fed up with this society and "solutions" that are no solution...
To you who are angry and defiant and want to see an end to the white supremacy, the patriarchy and its many forms of gender oppression, the persecution of immigrants, the imperialist wars and occupations and threats, and the capitalist plunder and destruction of the environment—an end to all, or any, of the horrible forms of oppression and exploitation that define and intertwine with this capitalist-imperialist society...
---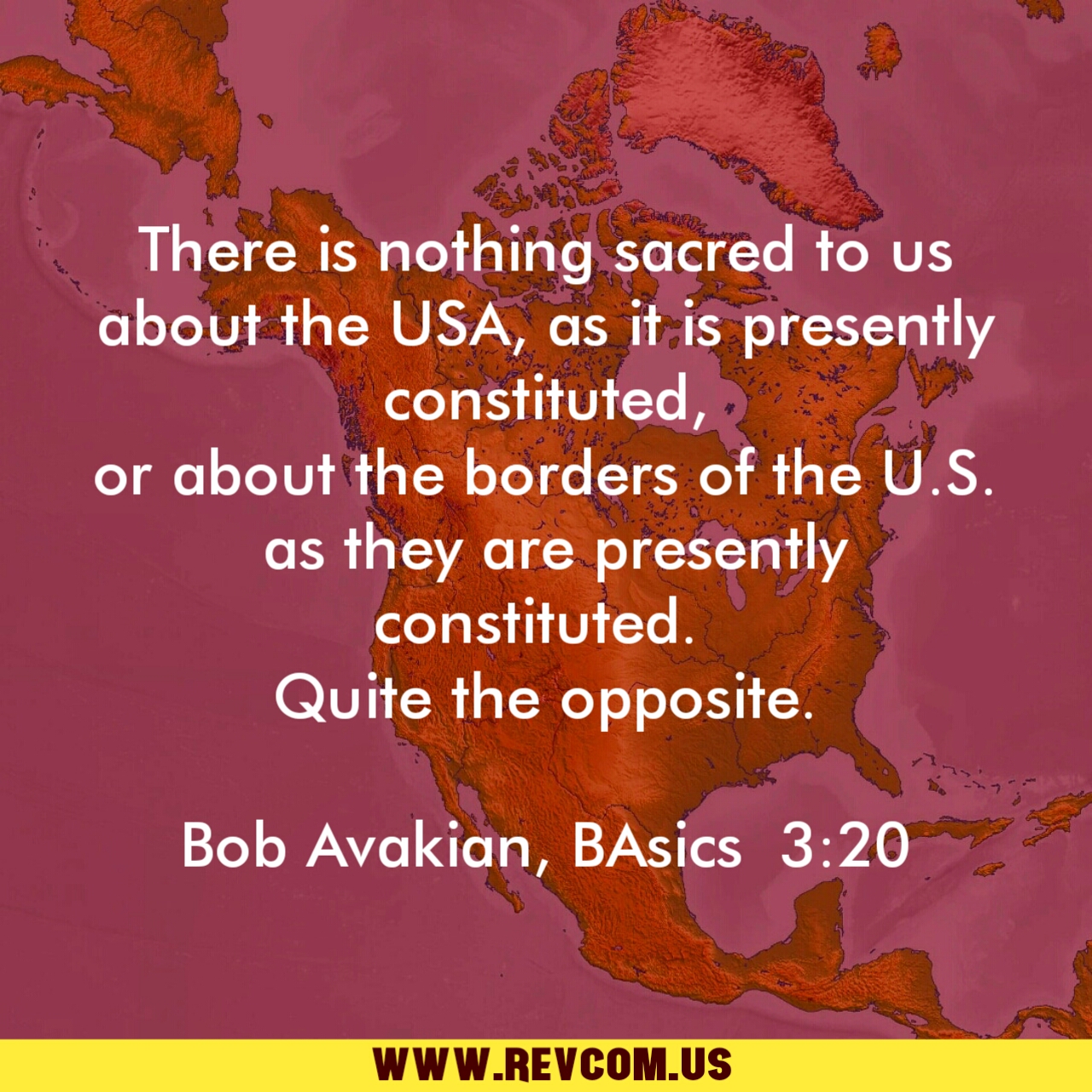 Quote of the week from BA. You can't change the world if you don't know the BAsics.
---
Why We Need An Actual Revolution And How We Can Really Make Revolution, Parts 1 and 2, a major speech by Bob Avakian
If you have agonized about the horrors of this society, but did not know why we face all this and thought there was no way out… this filmed speech will reveal why those outrages go on and how they can be changed.
If you have thought that even if people could get together on it, revolution was not really possible up against the powerful repressive machinery we face… this filmed speech will challenge you.
If you have hungered for fundamental change, but did not know where to begin… this filmed speech will give you the map you need and the way to connect.
Watch It... Spread It... Fund It...
---
Bob Avakian on the Trump/Pence Regime
In this Film, Bob Avakian Analyzes the Deep Roots and Driving Forces of Trump/Pence Fascism and What Must Be Done to Stop It. Watch It Here, and Spread It.
A FILM OF A TALK BY
BOB AVAKIAN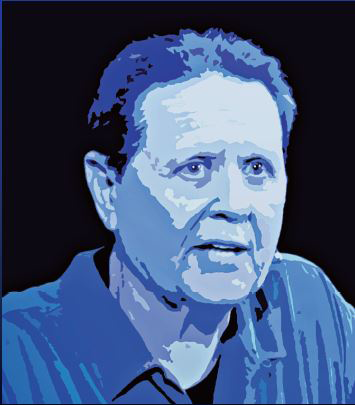 THE TRUMP/PENCE REGIME MUST GO!
In The Name of Humanity We REFUSE To Accept a Fascist America
A Better World IS Possible
Bob Avakian is the most radical revolutionary on the planet and the architect of a new communism.
Thise film was produced by Revolution Books (437 Malcolm X Blvd.), The Bob Avakian Institute and the Revolution Books Educational Fund,(a 501c3 registered in NYS. To obtain our financial reporting go to revbooksedfund.org)
View the film and the Q&As here.
---
Getting to know Bob Avakian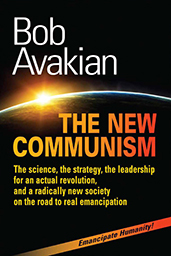 Because of Bob Avakian and the work he has done over several decades, summing up the positive and negative experience of the communist revolution so far, and drawing from a broad range of human experience, there is a new synthesis of communism that has been brought forward — there really is a viable vision and strategy for a radically new, and much better, society and world, and there is the crucial leadership that is needed to carry forward the struggle toward that goal.
Come by the bookstore to get a copy or purchase on line: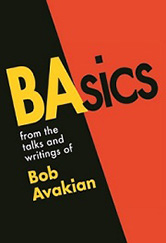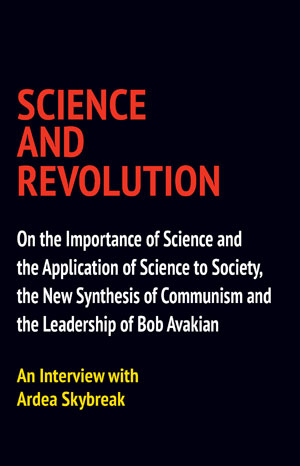 ---
Revolution newspaper, the voice of the Revolutionary Communist Party enables people to really understand, and act to radically change, the world...

An Invitation to Learn About—and Change—the World
If you are grappling with the big questions, right now is the time to dig deeply into the work of Bob Avakian (BA)
Featured in this week's Revolution:
On the Righteous Rebellion Against Police Murder in Memphis: How Long Will We Bury Our Own? Until We Bury This System!
and
How Long Must This Go On? Tankers Damaged in Persian Gulf—America Again Ratchets Up Threats, Danger of War Against Iran
---
Buy a Gift Certificate to Revolution Books!
Give the gift of books that inspire and inform while supporting Revolution Books. Gift Certificates available in the store or on line here:
---
Meet the Revolution Club at Rev Books
Wednesdays 4-8pm; Sundays 3-7pm
► Wednesday, June 19, 7pm
An evening with David Blight author of Frederick Douglass: Prophet of Freedom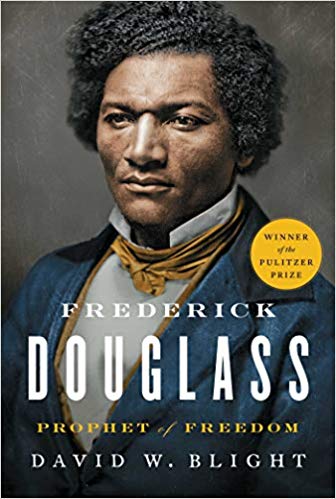 Born a slave, Frederick Douglass escaped to freedom and became the greatest orator of his day and a leading abolitionist and writer. He thundered against slavery and for the rights of African Americans and women. This new biography won the 2018 Pulitzer Prize for history.
"A consistently engrossing book that is likely to remain the definitive account of Douglass's life for many years to come." -- Eric Foner, The Nation
David Blight is an author, a professor of history at Yale, and he writes for The New York Times, Boston Globe, Los Angeles Times and other publications.
---
► Friday, June 21, 3-9pm
GOFAR Festival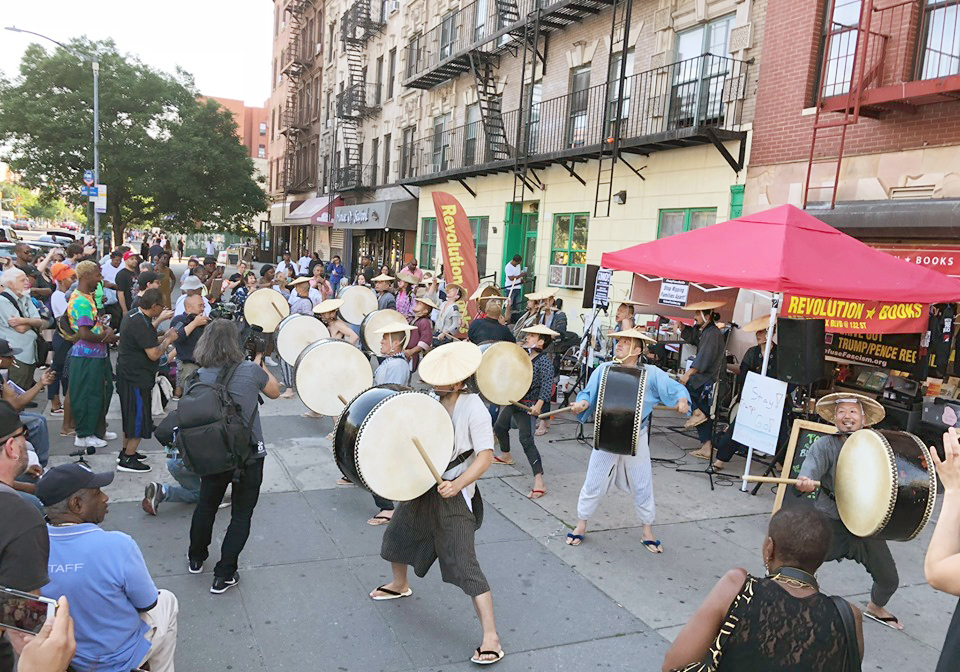 CALLING ALL ARTISTS THAT GIVE A DAMN ABOUT THE WORLD AND HUMANITY! GOFAR "Get Organized for an Actual Revolution" Festival is a music festival series taking place during Make Music New York.
Now in its second year, GOFAR Festival will bring a day of revolutionary music, art and culture to the streets of Harlem, featuring performances on indoor and outdoor stages at Revolution Books!
---
► Saturday, June 22, 1-2:30pm
Special children's author reading:
B is for Brotherhood
with author Joa Macnalie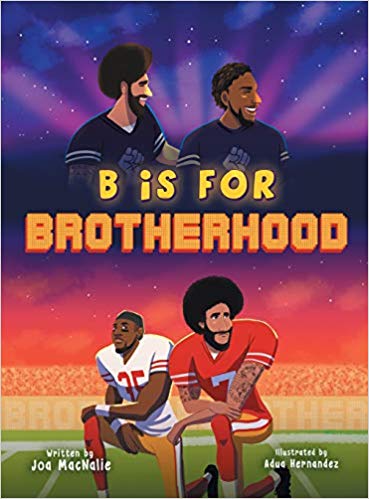 Joa returns to Revolution Books with the second in her Athletes and Activism children's series, vividly and honestly telling what happened to Colin Kaepernick and those who stood with him taking a knee to shine a light on police murder and racist oppression. Ages 5 and up, all welcome.
---
► May 3-October 27
Revolution Books Partners with the Studio Museum: The Radical Reading Room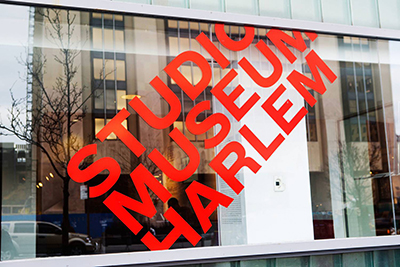 RB joins with 40 artists, writers, publishers and community organizations in a special exhibit on how art is produced and contextualized, the performance of language, and the creation of Black narratives. At the temporary site Studio Museum 127, 429 W. 127th St, Thursdays-Sundays, noon to 6pm.
---
Suggested Donation for events at Revolution Books: $5-10* - No one turned away
*Author events, films, cultural events, and public forums at Revolution Books are presented by the Revolution Books Educational Fund. The Fund is a 501(c)3 not-for-profit organization, and a partner of Revolution Books. Contributions are tax-deductible to the extent allowed by law. Contact RB at 212-691-3345 or revbooksnyc@yahoo.com for details.
---
Selected video from recent Revolution Books programs
Andy Zee, spokesperson for Revolution Books, co-initiator of Refuse Fascism, and an advocate for the new communism and leadership of Bob Avakian, reports on the Get Organized for an ACTUAL Revolution Tour.
Jason Stanley, author of "How Fascism Works: The Politics of Us and Them" speaking on the book and in conversation with Andy Zee.
Author Kathleen Cornell Berman and illustrator Keith Henry Brown on their "all ages" book "Birth of the Cool: How Jazz Great Miles Davis Found His Sound."
"How to Hide an Empire: A History of the Greater United States" with author Daniel Immerwahr at Revolution Books NYC on April 19, 2019.
Yuval Taylor with his new book "Zora and Langston: A Story of Friendship and Betrayal" at Revolution Books NYC, April 17, 2019.
"An American Odyssey: The Life and Work of Romare Bearden" with author Mary Schmidt Campbell and in conversation with Rev Books spokesperson Andy Zee.
Andrew Delbanco speaking on his book "The War Before the War: Fugitive Slaves and the Struggle for America's Soul from the Revolution to the Civil War".
Sherry Turner DeCarava speaking on The Sweet Flypaper of Life by Roy DeCarava and Langston Hughes and in conversation with Rev Books spokesperson Andy Zee.
More VIDEOS from past programs at Rev Books.
---

---