---
April 29, Tuesday, 7pm
Film screening:
The Great Book Robbery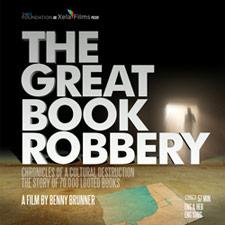 This film documents the looting of 30,000 books from Arab neighborhoods during the establishment of Israel. Today, about six thousand of these books can be found on the shelves of Israel's National Library, indexed with the label AP for "Abandoned Property."
This entirely unknown historical event came into light by chance; an Israeli PhD student - while researching in various state archives - stumbled upon documents from 1948-9 that mentioned "collecting books in Arabic from occupied territories." It illuminates the disaster inflicted upon the Palestinian people and their culture in 1948. A particularly chilling document from March 1949 lists tens of Jerusalemites whose libraries were "collected" – it reads like a Who's Who of the Palestinian cultural elite of the time.
---
May 8, Thursday, 7:30pm
A Benefit Evening for Revolution Books
a conversation between
LEWIS LAPHAM & ANDY ZEE
on
REVOLUTION... an exchange of views:
Lessons from the past...
Urgency for the future

In conjunction with the Spring 2014 issue of Lapham's Quarterly on "REVOLUTIONS"
Limited Seating. Call 212-691-3345, come in,
or buy tickets online.

$30 general admission
$100 premium book ticket (includes Lapham's Quarterly and BAsics from the talks and writings of Bob Avakian)
$100 premium dinner ticket (includes dinner with Lewis Lapham and Andy Zee @ 5:45pm at nearby restaurant)
Proceeds from this evening will go toward winning Revolution Books a new lease and enabling the store to remain a center for revolution and accessible to all those who yearn for a different future, at a time when so many institutions of critical thinking are being driven out of Manhattan.
---
June 9, Monday, 7pm
Author program:
High Price with Carl Hart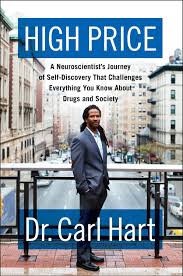 Carl Hart will read and discuss his new book, High Price: A Neuroscientist's Journey of Self-Discovery That Challenges Everything You Know About Drugs and Society.
High Price is the harrowing and inspiring memoir of neuroscientist Carl Hart, a man who grew up in one of Miami's toughest neighborhoods and, determined to make a difference as an adult, tirelessly applies his scientific training to help save real lives.
In this provocative and eye-opening memoir, Dr. Carl Hart recalls his journey of self-discovery, how he escaped a life of crime and drugs and avoided becoming one of the crack addicts he now studies. Interweaving past and present, Hart goes beyond the hype as he examines the relationship between drugs and pleasure, choice, and motivation, both in the brain and in society. His findings shed new light on common ideas about race, poverty, and drugs, and explain why current policies are failing.
Dr. Hart is an Associate Professor of Psychology in both the Departments of Psychiatry and Psychology at Columbia University, and Director of the Residential Studies and Methamphetamine Research Laboratories at the New York State Psychiatric Institute. A major focus of Dr. Hart's research is to understand complex interactions between drugs of abuse and the neurobiology and environmental factors that mediate human behavior and physiology.
---
Go to Revolution Books on-line store
Book of the Week
For Earth Day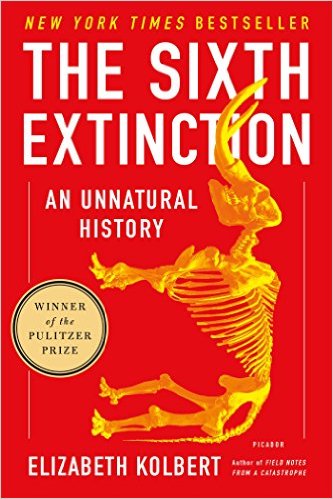 This week's Book of the Week is The Sixth Extinction: An Unnatural History by Elizabeth Kolbert, published by Henry Holt.
Over the last half a billion years, there have been five mass extinctions, when the diversity of life on earth suddenly and dramatically contracted. Scientists around the world are currently monitoring the sixth extinction, predicted to be the most devastating extinction event since the asteroid impact that wiped out the dinosaurs.
"I tore through Elizabeth Kolbert's The Sixth Extinction with a mix of awe and terror. Her long view of extinction excited my joy in life's diversity -- even as she made me aware how many species are currently at risk."
—Dava Sobel, author of Longitude and Galileo's Daughter
The Sixth Extinction is a 336-page hardbound $28.00 value for only $18 at Revolution Books for one week only.
---
Now available on DVD!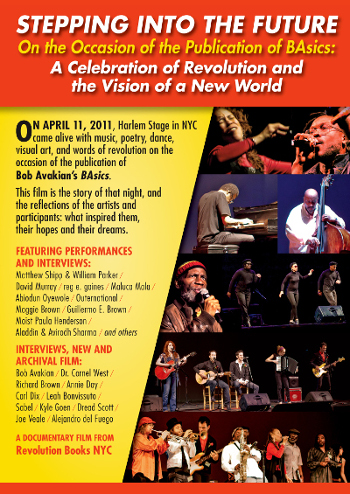 For an evening, on April 11, 2011, hundreds of people joined in a thrilling taste of revolutionary possibility at Harlem Stage in NYC. BAsics from the talks and writings of Bob Avakian—the handbook for revolution in the twenty-first century—had just been published (and today is in its second printing). To mark the occasion, musicians, dancers, poets, actors, visual artists, came together with revolutionaries and activists from the 1960s down to today for a cultural event titled: "On the Occasion of the Publication of BAsics: A Celebration of Revolution and the Vision of a New World."
75min DVD for $14.00. Price includes sales tax and shipping.
---
Bring your books to Revolution Books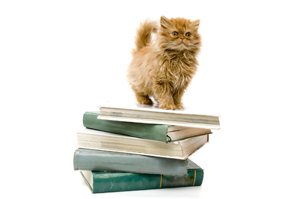 Do you have good used books? Donate them to Revolution Books.
We are assembling a large collection of good used books, including a treasure house of rare books-- the hidden histories of the Soviet and Chinese revolutions, memoirs from the 60s Black liberation and women's movements, out-of-print chronicles of struggles in Africa, Latin America, Asia... art books, novels, poetry...
Bring your books to Revolution Books and we will get them back in circulation to the people who yearn for a different future. And you will help keep this revolutionary bookstore open.
---
---
---
SAVE REVOLUTION BOOKS!
Contribute or become a monthly sustainer.
---
Become a Friend
of Revolution Books.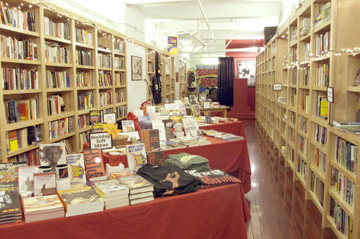 ---
"RB Gear" Now Available at Revolution Books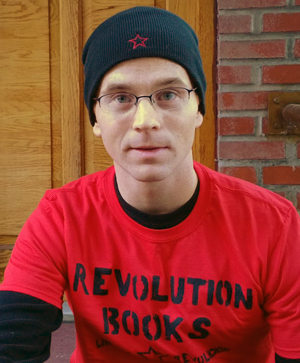 T-shirt $15
Knit cap $15
Canvas Tote Bag $10
---