---
Store will be Closed Saturday March 28 for this event:
March 28, Saturday, 4-9pm
at the Schomburg Center
515 Malcolm X Blvd (@ 135th St)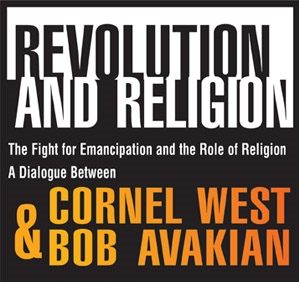 NYC First screening of the film Revolution and Religion: The Fight for Emancipation and the Role of Religion; A Dialogue Between Cornel West & Bob Avakian
Tickets can be purchased at the door:
$25/ low income $10/ Premium $100 (light refreshments will be served for donation)
Watch the Trailer Here! Online launch Sat. 3/28/15 10PM at www.revcom.us.
---
March 31, Tuesday, 7pm
at Revolution Books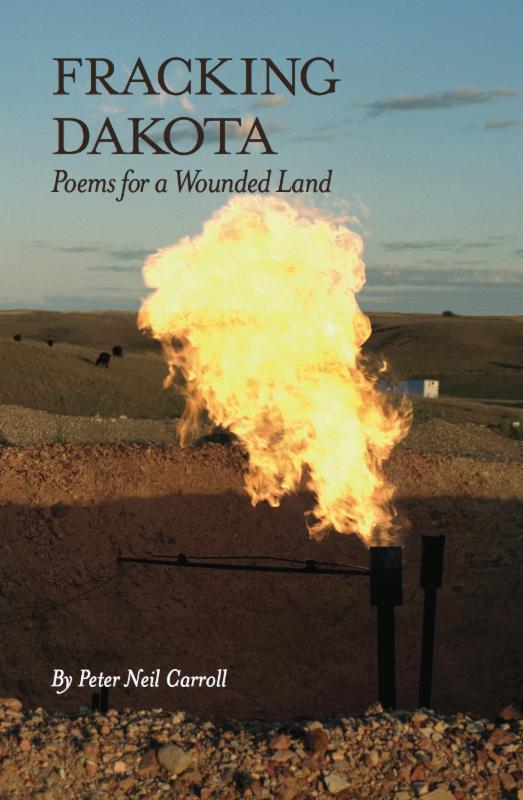 Author reading with
Peter Carroll:
Fracking Dakota: Poems for a Wounded Land )
In Fracking Dakota: Poems for a Wounded Land Peter Neil Carroll examines the landscape of industry and the industry of landscape, asking fundamental questions and telling memorable stories about a major economic and environmental issue of our time.
Peter Neil Carroll is the author of two previous collections, Riverborne: A Mississippi Requiem and A Child Turns Back to Wave: Poetry of Lost Places, which won the Prize Americana in 2012.
Suggested donation: $5-$10 to support Revolution Books
---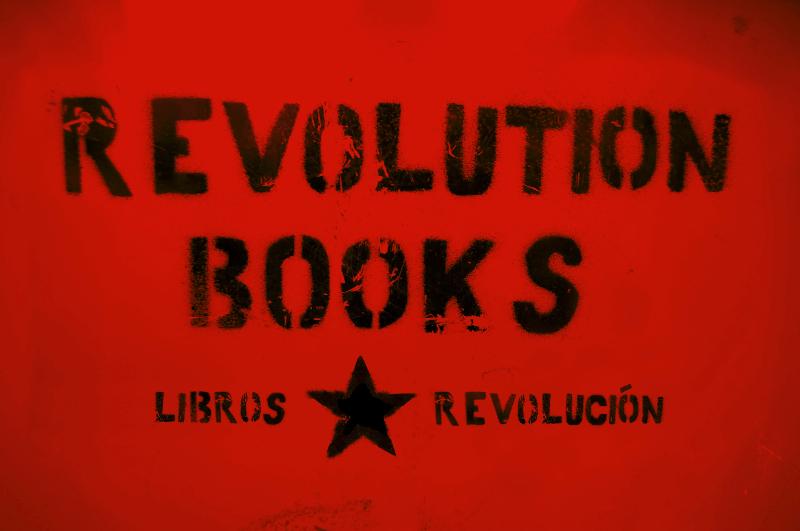 During April
Donate All You Can

Revolution Books will be conducting an Indiegogo campaign so that Revolution Books can rise to meet the greatest need of the moment!
---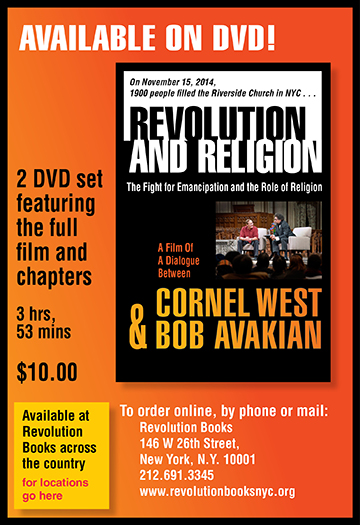 ---
Book of the Week!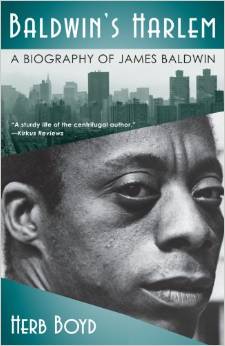 This week's Book of the Week is Baldwin's Harlem by Herb Boyd, published by Atria Books.
Baldwin's Harlem is an intimate portrait of the life and genius of one of our most brilliant literary minds: James Baldwin. It illuminates the writer's diverse views and impressions of the community that would remain a consistent presence in virtually all of his writing.
"Herb Boyd's study of Baldwin and Harlem features vivid literary portraits of a powerful writer in sometimes controversial dialogue with other major figures of his era. It also centers Baldwin's Harlem in a memorable, necessary way. Boyd's book is fascinating and authoritative on a subject that he knows well and writes about with insight and sympathy."
-- Arnold Rampersad, author of Ralph Ellison: A Biography
Baldwin's Harlem is a 272-page paperback $17.99 value for only$12 at Revolution Books this week only.
---
AVAILABLE AGAIN!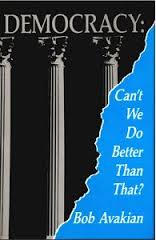 Phoneme Publishers of Delhi, India has republished Democracy: Can't We Do Better Than That? by Bob Avakian. This is a welcome event. It brings Avakian's text—the most comprehensive Marxist treatment of democracy—to a much wider audience in India and elsewhere. For this new printing, Raymond Lotta has written a special introduction.
Is democracy, or "true" democracy, the pinnacle of human social organization? Is the fundamental goal of socialist revolution the broadening and deepening of democratic institutions? Bob Avakian argues that there is something far more subversive of the status quo, something far more liberating, than democracy. Avakian's landmark work, originally published in 1986, takes on heightened relevance in today's world.
Revolution Books has a limited number of copies available for $20.
---
Bring your books to Revolution Books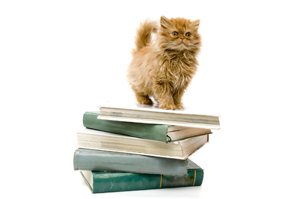 Do you have good used books? Donate them to Revolution Books.
We are assembling a large collection of good used books, including a treasure house of rare books-- the hidden histories of the Soviet and Chinese revolutions, memoirs from the 60s Black liberation and women's movements, out-of-print chronicles of struggles in Africa, Latin America, Asia... art books, novels, poetry...
Bring your books to Revolution Books and we will get them back in circulation to the people who yearn for a different future. And you will help keep this revolutionary bookstore open.
---
---
Become a Friend
of Revolution Books.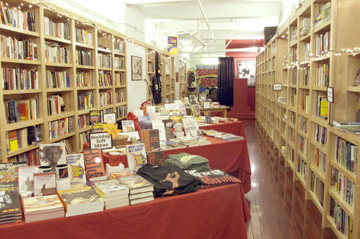 ---