New and Recommended Titles
from the Staff of Revolution Books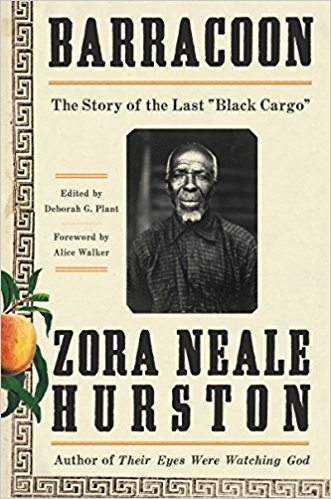 Barracoon: The Story of the Last Black Cargo
by Zora Neale Hurston
A true literary event. In 1927, the great novelist and folklorist interviewed Oluale Kosssula, the last-known survivor of the trans-Atlantic slave trade, recounting his life in his own words and vernacular. Viking Press demanded removal of "Black dialect"; Hurston refused; and the manuscript lay in obscurity for 87 years. Until now! From the author of Their Eyes Were Watching God, with a foreword from Alice Walker.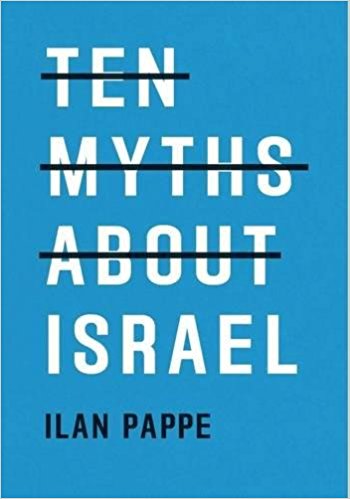 Ten Myths About Israel
by Ilan Pappé
Pappe is a preeminent Israeli historian and supporter of the Palestinian cause. In this concise, clearly written, and well-documented book, he refutes the pervasive falsehoods and outright historical lies used to justify Zionist-Israeli colonization, ethnic cleansing, and occupation of Palestine. With the U.S. opening its embassy in Jerusalem and providing support and diplomatic cover for Israel's latest wave of massacres of Palestinians, Ten Myths About Israel is an urgent handbook.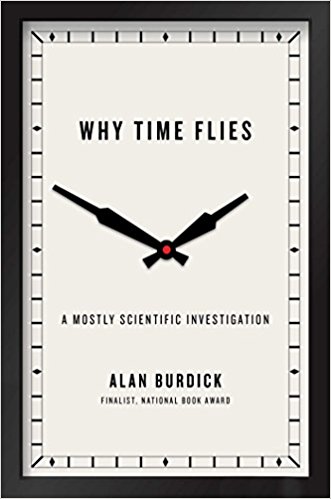 Why Time Flies: A Mostly Scientific Investigation
by By Alan Burdick
What is time, exactly? Do children experience it the same way adults do? Why does it seem to slow down when we're bored and speed by as we get older? How and why does time fly? An intimate examination of the clocks that tick inside us.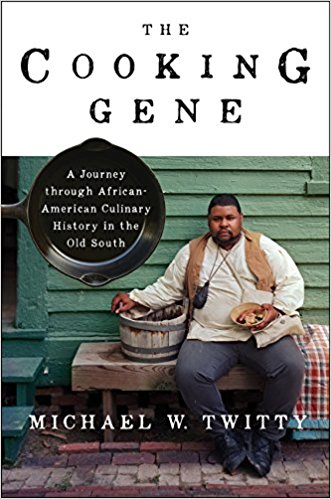 The Cooking Gene: A Journey through African American Culinary History in the Old South
by Michael W. Twitty
An illuminating memoir of Southern cuisine and food culture that traces the author's ancestry—both Black and white—through food, from Africa to America and slavery to freedom. Part history, part memoir, and part personal detective story… and, yes, sprinkled with recipes.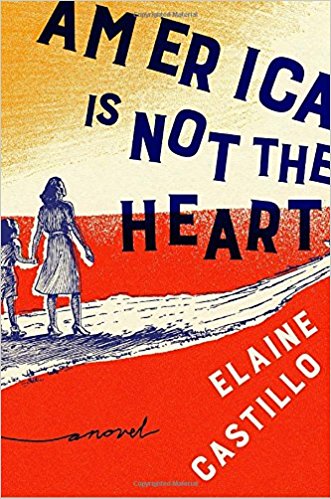 America Is Not the Heart: A Novel
by Elaine Castillo
The female protagonist of this novel had been a medic in the guerrilla New People's Army in the Philippines in the 1970s. Captured and tortured by the government, disowned by her conservative parents, she eventually makes her way to America, and becomes part of the immigrant experience--where nurses pull 16-hour shifts and surgeons can only work as security guards. A vivid portrait of the Filipino diaspora of the 1990s that revisits America's historical crimes in the Philippines.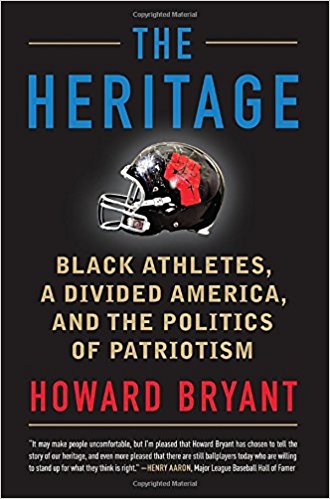 The Heritage: Black Athletes, a Divided America, and the Politics of Patriotism
by Howard Bryant
An up-to-the-minute account of the new wave of political-social activism of Black athletes—and the racist insistence that Black human beings can only be performative bodies. Bryant (of ESPN) points to the utter hypocrisy of the accusation that Black athletes are "politicizing" sports when sports arenas have been transformed into staging grounds for American patriotism and the hero worship of law enforcement.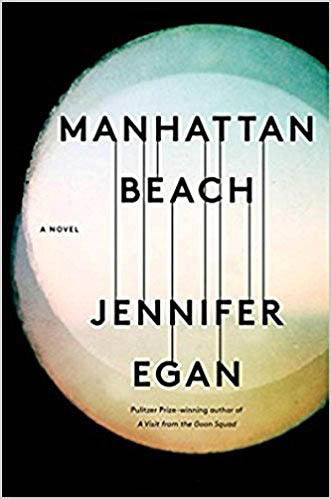 Manhattan Beach: A Novel
by Jennifer Egan
Egan's novel has just been selected as the "One Book, One New York" title that will be read and discussed at libraries, book clubs, in schools. Set in World War II at the Brooklyn Naval Yard, and with the atmosphere of a noir thriller, Egan's first historical novel follows Anna Kerrigan and an old friend of her father into a world populated by gangsters, sailors, divers, bankers, and union men.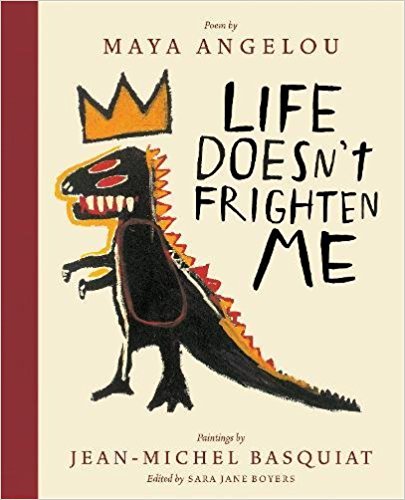 Life Doesn't Frighten Me
(25th Anniversary Edition)
by Maya Angelou, Jean-Michel Basquiat, and Sara Jane Boyers
"Shadows on the wall
Noises down the hall
Life doesn't frighten me at all"
Maya Angelou's brave, defiant poem celebrates the courage within each of us, young and old. Angelou's strong words are matched by the daring vision of artist Jean-Michel Basquiat. Not just for children!
Revolution newspaper, the voice of the Revolutionary Communist Party enables people to really understand, and act to radically change, the world...

An Invitation to Learn About—and Change—the World
If you are grappling with the big questions, right now is the time to dig deeply into the work of Bob Avakian (BA)
Featured in this week's Revolution:
Shithole Trump Calls Immigrants Animals... But Who Are the World's Most Savage Beasts?
and
The Democrats' "Blue Wave"...of Accommodation and Collaboration
---
A Regime that could destroy civilization. You think you know
. . . but you don't
Film screening and panel discussion SATURDAY | JUNE 2ND | 6PM
St. Paul & St. Andrew United Methodist Church, Social Hall 263 West 86th Street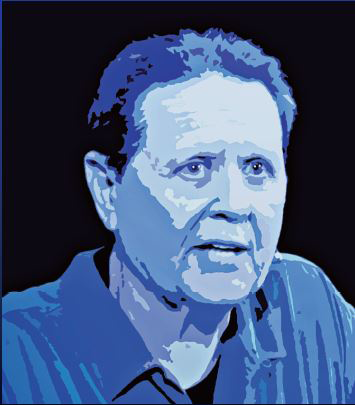 THE TRUMP/PENCE REGIME MUST GO!
In The Name of Humanity We REFUSE To Accept a Fascist America
A Better World IS Possible
This talk from Bob Avakian (BA) provides a scientific understanding of the roots of this fascist regime—in the history of the U.S. and the deeper roots in the system of capitalism-imperialism. He does so with passion, humor, humanity, and a deep sense of history. He cuts into the deepest, most agonizing questions. If more people watched this talk, it could change today's political equation.
Cornel West:
"The spirit of resistance and commitment to revolution are always so inspiring in Brother Avakian!"
Jean Krasno, Lecturer in Political Science, CCNY; Distinguished Fellow, Yale University:
"Whether you agree with everything Bob Avakian professes or not, the power of his words will shake you into a profound reexamination of your core beliefs...."
Between Broadway & West End Avenue • Take 1 train to 86th and Broadway Doors open at 5:30pm.
For information: 212.691.3345 | Sponsored by Revolution Books & Revolution Books Educational Fund
The Revolution Books Educational Fund is a 501(c)3 not-for-profit organization, and a partner of Revolution Books. Contributions are tax-deductible to the extent allowed by law.
---
Getting to know Bob Avakian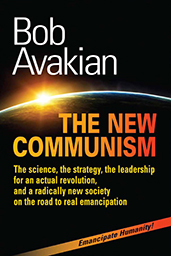 Because of Bob Avakian and the work he has done over several decades, summing up the positive and negative experience of the communist revolution so far, and drawing from a broad range of human experience, there is a new synthesis of communism that has been brought forward — there really is a viable vision and strategy for a radically new, and much better, society and world, and there is the crucial leadership that is needed to carry forward the struggle toward that goal.
Come by the bookstore to get a copy or purchase on line: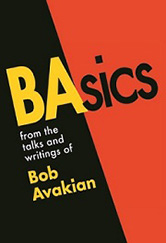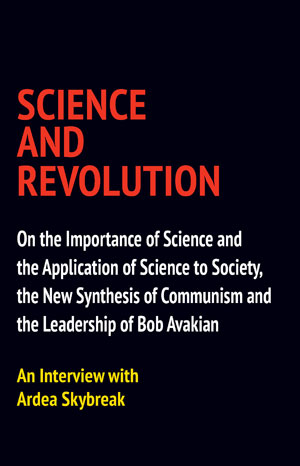 ---
ART SALE On-going at Revolution Books:
Artwork donated by artists and collectors to support Revolution Books:
* Selected works in our collection here.
* Full collection including Posters, Prints, historic African Masks Sculptures available for purchase here.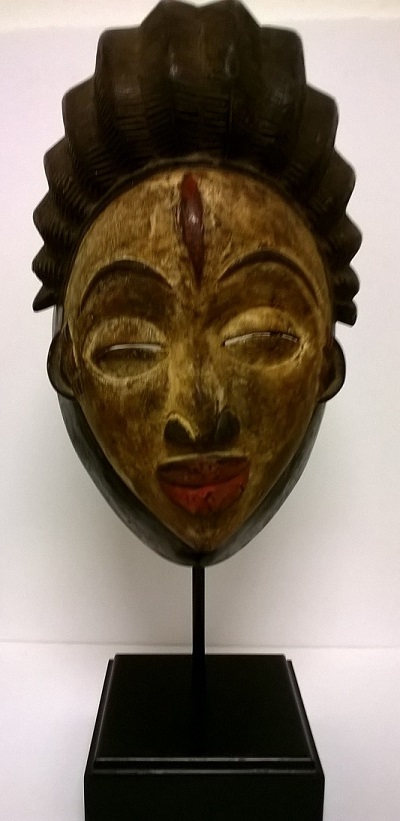 ---
At Revolution Books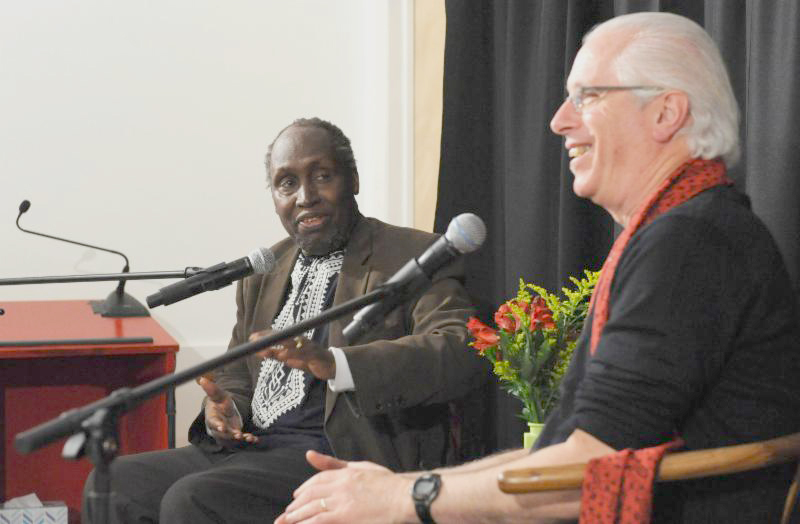 Kenyan author Ngũgĩ wa Thiong'o with Revolution Books spokesperson Andy Zee

Discussions, open mics, and performances at Revolution Books on the issues that matter.
---
Herb Boyd on Revolution Books and the legacy of independent bookstores in Harlem
---
Buy a Gift Certificate to Revolution Books!
Give the gift of books that inspire and inform while supporting Revolution Books. Gift Certificates available in the store or on line here:
---
► Film screening in 3 parts, plus discussion:
BA Speaks: Revolution--Nothing Less!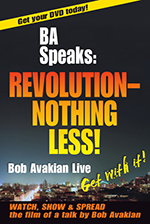 Film of Bob Avakian's 2012 talk. "Yes, this is a film, but that is not its essence. This is a daring, substantive, scientific summoning to revolution. 6+ hours that can change how you see the world and what you do with the rest of your life. Is this hype? No."
—From one of the filmmakers
Sunday, May 20, 6-9pm
Wednesday, May 23, 6-9pm
Sunday, May 27, 6-9pm
From a revolutionary brother in Harlem:
"From an early age this system had me programmed for prison....I know about the solitary confinement, the beat downs—the struggle to keep your humanity... You know this is the future this system has looming over you... Is that okay?! Revolution is the only way out...The preachers, politicians, and all those who tell us we got to accept how things are--they're spreading bullshit...A different future is possible for us and humanity. BA has the light to get us out of this horror. But you have to be part, you have to hear for yourself. Take that first step."
MORE HERE.
---
► Sat-Sun, May 26-27, 12noon-8pm
BIG USED BOOK SALE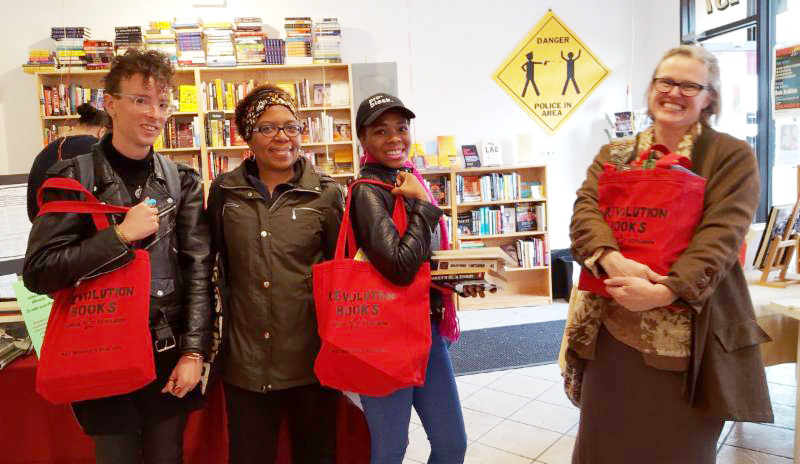 Revolution Books' popular used book sale. Thousands of books at $1-10. Great novels, history, science, communist theory, and more! And yes, kids' books. Fill a famous Rev Books red canvas bag for $30, bag and all. Or make the bag of books your first premium when you become a monthly donor, part of the community making sure Revolution Books can stay open and be more-than-ever-needed cultural, intellectual and political center for the movement for revolution.
---
► Monday, May 28, 1-5pm
Revolutionary Picnic at Marcus Garvey Park
Northwest corcer of Marcus Garvey Park, Madison & E. 120th St, Harlem
The Revolution Club invites you. Food, music, film, conversation, new friends...hang out and learn about the revolution to free ALL humanity while having fun.
---
► Wednesday, May 30, 6-8pm
David Ellis with Honey in Harlem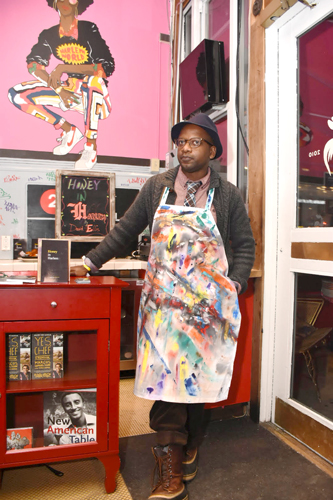 David reads from his second poetry volume and hosts this informal gathering (with wine and cheese) as a benefit for Revolution Books. David has been in love with the history and energy of Harlem since he began teaching here 20 years ago. You may have seen his Haiku poetry on small canvases in shops and cafes throughout the area. Profiled with his earlier book in the New York Times. Join David and bring your donation to support Revolution Books.
---
► Friday, June 15, 7pm
Howard Bryant and his new book The Heritage: Black Athletes, a Divided America, and the Politics of Patriotism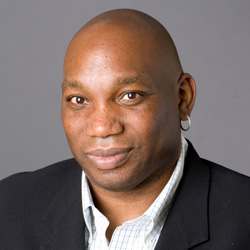 The ESPN Senior Writer and NPR Correspondent will talk about the heritage of political-social activism of Black athletes--in the face of the racist insistence that Black human beings can only be performative bodies. With Trump and the NFL owners seeking to squelch and punish player protest and impose enforced patriotism—Howard's appearance could not be more timely.
---
Watch for our special late-spring film series: The Young Marx, The Visitor, The Square.
---
Suggested Donation for events at Revolution Books: $5-10* - No one turned away
*Author events, films, cultural events, and public forums at Revolution Books are presented by the Revolution Books Educational Fund. The Fund is a 501(c)3 not-for-profit organization, and a partner of Revolution Books. Contributions are tax-deductible to the extent allowed by law. Contact RB at 212-691-3345 or revbooksnyc@yahoo.com for details.
---
Video from recent Revolution Books programs
Revolution Books national spokesperson Andy Zee on "Why Fascists Want to Burn Down Revolution Books, Berkeley—and Why We Must Stand Together to Defend All Bookstores Under Attack in the Age of Trump!" Read the statement by PEN AMERICA in support of Revolution Books here.
Ngũgĩ wa Thiong'o with his prison memoir "Wrestling with the Devil," Part I. View Part II here.
Imbolo Mbue with her new novel "Behold the Dreamers."
---
More VIDEOS from past programs at Rev Books.
---