See events on our home page. Store open daily noon to 9pm except Monday.

Let's GO! $3300 raised in 24 hours
Together We Can Win the
Revolution Books Fund Drive
$25,000 Fund Campaign Extended
to August 2nd
You, and we, have an opportunity and a responsibility to raise the funds so that Revolution Books not only survives, but thrives at a moment when it is needed as never before. In the last 24 hours, several people stepped up and donated $3300, including two $500 matching challenges.
Building on this momentum we are extending the fund drive for 2 final weeks until August 2nd--to raise $15,000 more to meet this summer's goal of $25,000.
There is no place else, none that plays the role that Revolution Books does. If you have spent any time at RB you experienced what we say about the store: that people come to Revolution Books from all over the world and around the corner – from the projects to the brownstones of Harlem – to find the books and the deep engagement with each other about why the world is the way it is and the possibility of radically different way the world could be. How much does that matter at a moment when the Trump/Pence fascist regime threatens the 7 billion people on the planet, and the planet itself?
Every dollar you donate to Revolution Books opens up possibility: for children to discover books with humane values, for young people to grapple with the big questions of our time, for people of all ages and nationalities from ex-prisoners to college professors – to know, grapple with, and be a part of changing the world. This can be life changing. But it only happens with your financial support.
Watch the short video and DONATE HERE.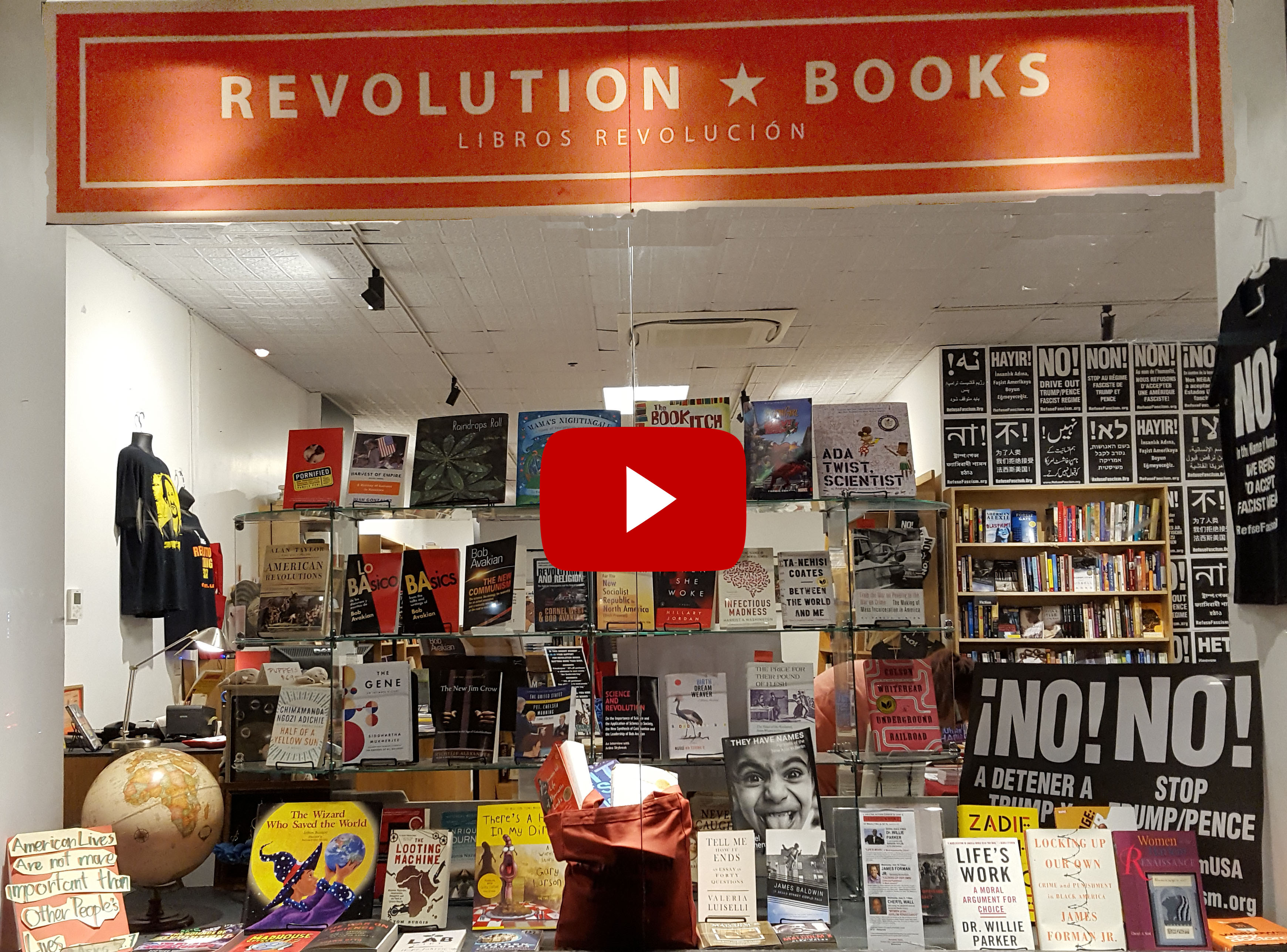 Humanity Needs Revolution.
Revolution Needs Revolution Books.
Revolution Books Needs You.