---
March 8, Sunday, 4pm
at Revolution Books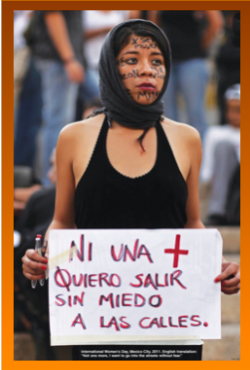 International Women's Day Celebration and Potluck & Pizza Dinner
Dinner follows 1pm demonstration at St. Patrick's Cathedral (5th Ave btwn 50th & 51st Streets).
Break the Chains! Unleash the Fury of Women as a Mighty Force for Revolution! For more info go to Stop Patriarchy.
---
March 19, Thursday, 7pm
at Revolution Books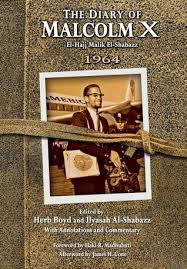 Author event with Herb Boyd:
The Diary of Malcolm X
Edited by Herb Boyd and Ilyasah Shabazz (Malcolm's daughter)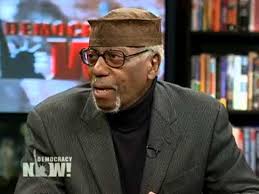 ---
March 28, Saturday, 4-9pm
at the Schomburg Center
515 Malcolm X Blvd (@ 135th St)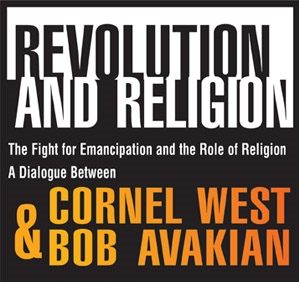 NYC First screening of the film Revolution and Religion: The Fight for Emancipation and the Role of Religion; A Dialogue Between Cornel West & Bob Avakian
Tickets: $25/ low income $10/ Premium $100 (light refreshments will be served for donation)
$25 General Admission: $100 Premium Admission:
$10 Low Income Admission:
Watch the Trailer Here! Online launch Sat. 3/28/15 10PM at www.revcom.us.
---
Book of the Week!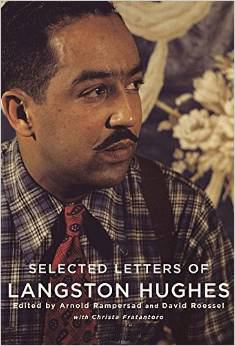 This week's Book of the Week is Selected Letters of Langston Hughes just published by Knopf.
This is the first comprehensive selection from the correspondence of the iconic and beloved Langston Hughes. It offers a life in letters that showcases his many struggles as well as his memorable achievements. Arranged by decade and linked by expert commentary, the volume guides us through Hughes's journey in all its aspects: personal, political, practical, and—above all—literary.
His letters are to figures such as Carl Van Vechten, Blanche Knopf, Zora Neale Hurston, Arna Bontemps, Vachel Lindsay, Ezra Pound, Richard Wright, Kurt Weill, Carl Sandburg, Gwendolyn Brooks, James Baldwin, Martin Luther King, Jr., Alice Walker, Amiri Baraka, and Muhammad Ali.
Selected Letters is a 480-page hardbound $35.00 value for only $24 at Revolution Books this week only.
---
AVAILABLE AGAIN!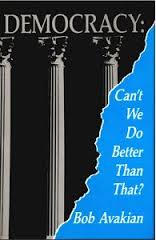 Phoneme Publishers of Delhi, India has republished Democracy: Can't We Do Better Than That? by Bob Avakian. This is a welcome event. It brings Avakian's text—the most comprehensive Marxist treatment of democracy—to a much wider audience in India and elsewhere. For this new printing, Raymond Lotta has written a special introduction.
Is democracy, or "true" democracy, the pinnacle of human social organization? Is the fundamental goal of socialist revolution the broadening and deepening of democratic institutions? Bob Avakian argues that there is something far more subversive of the status quo, something far more liberating, than democracy. Avakian's landmark work, originally published in 1986, takes on heightened relevance in today's world.
Revolution Books has a limited number of copies available for $20.
---
Bring your books to Revolution Books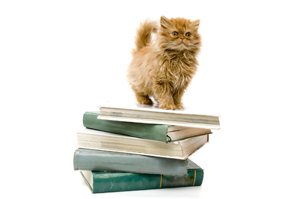 Do you have good used books? Donate them to Revolution Books.
We are assembling a large collection of good used books, including a treasure house of rare books-- the hidden histories of the Soviet and Chinese revolutions, memoirs from the 60s Black liberation and women's movements, out-of-print chronicles of struggles in Africa, Latin America, Asia... art books, novels, poetry...
Bring your books to Revolution Books and we will get them back in circulation to the people who yearn for a different future. And you will help keep this revolutionary bookstore open.
---
Become a Friend
of Revolution Books.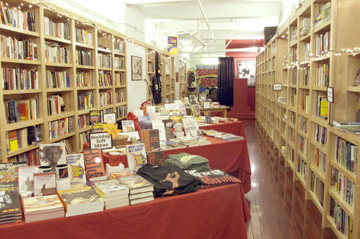 ---