People come to Revolution Books from all over the world to find the books and the deep engagement with each other about why the world is the way it is and the possibility of a radically different way the world could be.
The world today, with all its horrors, holds the potential for something far better. To unlock that – at the foundation of RB – is the most advanced scientific theory and leadership for an actual revolution for the emancipation of humanity: the new synthesis of communism brought forward by the revolutionary leader, Bob Avakian.
RB is a bookstore with literature, history, science, art, philosophy, and revolutionary theory....a place of discovery and engagement. Scientific and poetic, wrangling and visionary. A bookstore at the center of a movement for revolution.

See schedule of events on our home page and to contribute go here

Become a Friend of Revolution Books here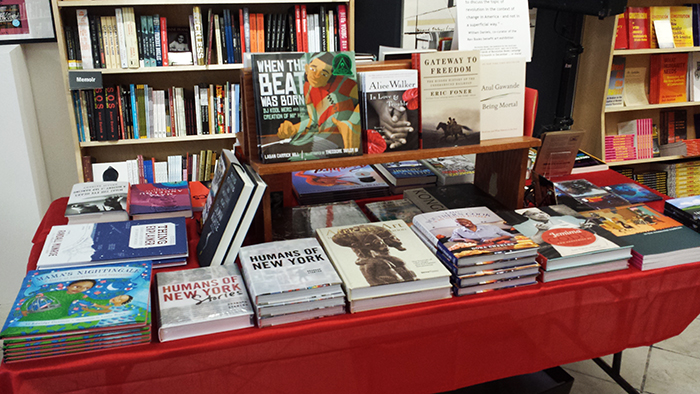 Open daily noon to 9pm
Humanity Needs Revolution.
Revolution Need Revolution Books.
Revolution Books Needs You.